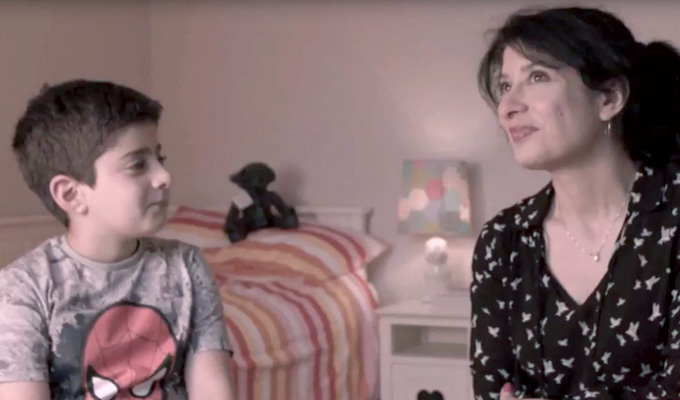 Meet the Cassassinator
This week's best comedy shows on demand.
The Cassassinator
The Cassassinator is Cassius Khorsandi, the nine-year-old son of comedian Shappi and a Paxman-in-waiting. He has been interviewing high-profile comedians for this new YouTube series, with his conversations Mark Steel, Nish Kumar, Sara Pascoe and his own mum out already, and more in the pipeline. They enjoyably awkward, with the comics often on the back foot because of their interrogator's age. Are you ready to be Cassassinated?
Teddy 2K
Last year David Elms shot this comedy drama about a disenchanted YouTube star, which did the rounds of film festivals including the London Short Film Festival last week. Now that's done, directors and writers Ed Cripps and William Hitchins have put it online for all to see. Co-stars include Liam Williams – who has his own BBC Three project about social media stars, Pls Like, in the pipeline – along with Camille Ucan, Lou Sanders, Mark Smith and Sarah Bryan.
Isla Traena
Freddy Syborn, who has written stand-up and Bad Education with Jack Whitehall, has scripted and directed this quirky short comedy-drama film featuring Dan Lawrence Taylor – from Ginger & Black and Uncle – as a man who finds himself Adrift when his fiancee dies. Comedian Phil Wang  and Antonia Thomas from Scrotal Recall and Misfits co-star.
Rich Hall's Presidential Grudge Match
A timely BBC Four repeat for this examination of the sordid machinations involved in becoming US president. Rich Hall's entertaining documentary looks at both the 2016 campaign, and some of the previous characters who have occupied the Whitehouse. Watch on iPlayer here
Published: 21 Jan 2017
Recent News
What do you think?