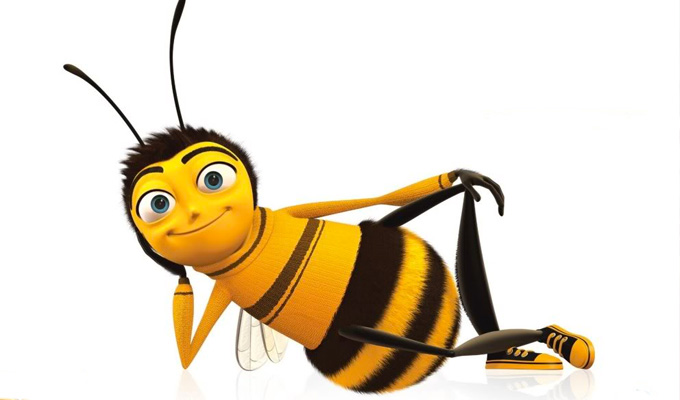 Did Donald Trump REALLY quote the Bee Movie?
Reports that Donald Trump plagiarised Jerry Seinfeld's Bee Movie for his inauguration speech appear to be fake news.
Twitter is, erm, abuzz with claims that the new US President lifted part of yesterday's address from the 2007 animated comedy.
in Washington, Trump said: 'We are one nation, and their pain is our pain. Their dreams are our dreams. And their success will be our success. We share one heart, one home, and one glorious destiny.'
According to some, Barry B Benson, voiced by Seinfeld in the Bee Movie, said the exact same words in the film, but with 'colony' instead of 'nation' and 'hive' instead of 'home'.
Wait Donald Trump stole his Inauguration speech from the BEE MOVIE?!?!? pic.twitter.com/jGB72uc44W

— Kendrick LaTrash (@KendrickLatrash) January 21, 2017
Much as we would like this to be true, the script for the movie is available online – and contains no such speech.
The fake meme has fooled many on twitter, including the reputable newspaper India Today, which reported it as fact on its website.
But some people seem to have had the same idea several months ago:
I'll run for president and my inauguration speech would be the bee movie script

— emo dad (@fatsoburgers) June 24, 2016
Other claims that passages of Trump's speech were lifted from Avatar also seem to be equally wide of the mark.
However allegations that the new President's words were inspired by Batman villain Bane from The Dark Night Rises hold a little more water – although his comments are not such a verbatim copy.
Trump said: 'We are transferring power from Washington D.C. and giving it back to you, the people. For too long a small group in our nation's capital has reaped the rewards of government while the people have born the cost.'
Bane did actually say: 'We take Gotham from the corrupt! The rich! The oppressors of generations who have kept you down with myths of opportunity, and we give it back to you, the people. Gotham is yours. None shall interfere.'
One Twitter user even synched up the audio:
Synced up the audio, seems so natural. pic.twitter.com/JLiyMtMEro

— Jason Brown (@browniefed) January 20, 2017
Published: 21 Jan 2017
Recent News
What do you think?