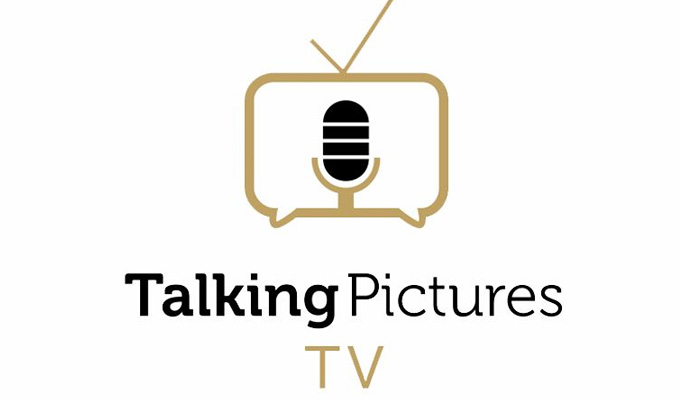 TV company rapped for racist language
A TV station has been censured for airing a 38-year-old interview in which a comedian used the word 'coon'.
Talking Pictures TV was rapped by regulator watchdog over its repeat of the 1970s talk show Tell Me Another featuring Joan Turner.
In it, she described her first professional appearance on stage in 1937. She was 14 and on at a  theatre in Poplar, East London. 
Turner described how the dancing girls used to tan their legs with a brown make-up called 'wet white', which she also used on her face. She told how her agent demanded: 'Take that bloody stuff off. You look like a bloody chocolate coloured coon.'
One viewer complained about the offensive language, which aired in a 7pm slot.
Talking Pictures – an archive TV channel on Freeview and Sky – said that the clip should be seen in context, telling the watchdogs: 'While we don't wish to defend the use of the term "coon", we recognise that this was part of the lexicon of the era when the series was first broadcast.'
It argued that given the channel's mature demographic, viewers would have made allowance for the use of the term, and understood it in context of an anecdote from 1937 being relayed in a chat show which originally aired on ITV in 1978.
However Ofcom said audiences today regard racist language of this nature as highly unacceptable, and therefore expect 'strong contextualisation' – and noted that the broadcaster did not warn viewers about potentially offensive language before the programme.
Its panel ruled: 'In our view, it was not the interviewee's intention to be discriminatory towards an ethnic minority or to cause offence. However… even though the phrase was not directed at anyone from an ethnic minority or used in an aggressive manner, it also would have been likely to have been seen by viewers as conveying a discriminatory and racist attitude on the part of the booking agent. 
'These factors, in our view, would have been likely to increase the potential level of offence and on balance made the use of these words inconsistent with viewers' expectations for this programme on this channel at this time and particularly for any who may have come across this material unawares.'
Talking Pictures say they will not broadcast this particular episode again and have checked all other episodes of Tell Me Another for offensive language.
Turner – who once performed with The Crazy Gang – became a major star in the UK in the 1960s with her music and comedy act making her the country highest-earning female singer
She was dubbed 'the women's answer to Harry Secombe' with one reviewer saying she had 'the voice of an angel and the wit of a devil'.
Turner fronted her own television show, topped the bill at the London Palladium and appeared in the 1963 Royal Variety Show – billed higher than the Beatles. And off-stage she was romantically linked to Peter Sellers, Tony Hancock and Terry-Thomas
But she developed a reputation for being difficult to work with, largely through her drinking habit, and lived for years as a down-and-out in Los Angeles after her career collapsed.
She died in 2009 in sheltered accommodation in Surrey.
Published: 9 Jan 2017