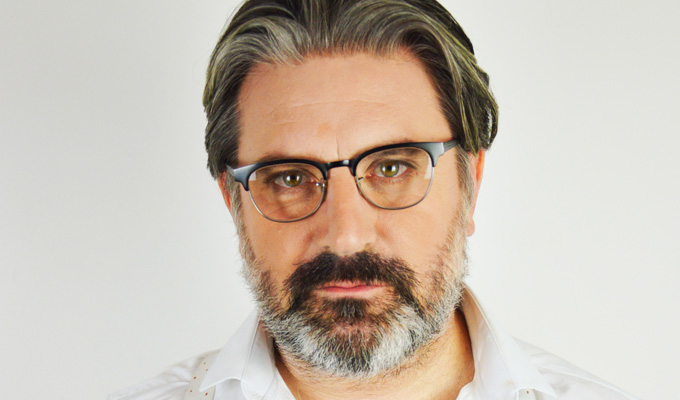 Rich pickings in Kiwi comedy awards
BRITISH stand-up Rich Wilson has been named best international guest at the New Zealand Comedy Festival. He said: 'I've been doing comedy 12 bloody years and it's so great to see all the hard work has finally paid off! I'm genuinely blown away by the news.' Ben Hurley was named best male comedian at the ceremony, and Urzila Carlson best female.
JON RICHARDSON has added another 20-odd dates to his 2017 tour The Old Man. Click here for the full schedule.
DEIRDRE DAVIES, the actress who played donkey-loving Marj in Sky 1 sitcom Stella, has died at the age of 78. Star and creator Ruth Jones called her 'a highly intelligent, joyful, talented and spectacularly spirited woman who was an inspiration to us all.' Davies came to fame as Mrs Perks in The Railway Children, and also had roles in the likes of Some Mothers Do 'Ave 'Em and Grange Hill.
STEWART LEE has become one of the patrons of the Oxford Playhouse, in the city where he was a student in the late 1980s.
THE Leicester Comedy Festival has shortlisted 20 comedians over 55 for its Silver Stand Up of the Year Competition. They are: Sandra Hale, Debra Heighton, Nik Hill, Rosetta Delisle, Pete Teckman, Sian Doughty as Sally Firth, Billy McGuire, Geri-Raptric, Mandy McCarthy, Mavis Smith, Kevin Hudson, Sha Wylie, Christine Crawley, Fred Ferenczi, Bruce Sidlo, Pat O'Connor, Norman Conquest, Gill Thomas, Murrae Blair-Park, and Paul Haslam. The winner is crowned on February 23.
Published: 22 Dec 2016
Recent News
What do you think?