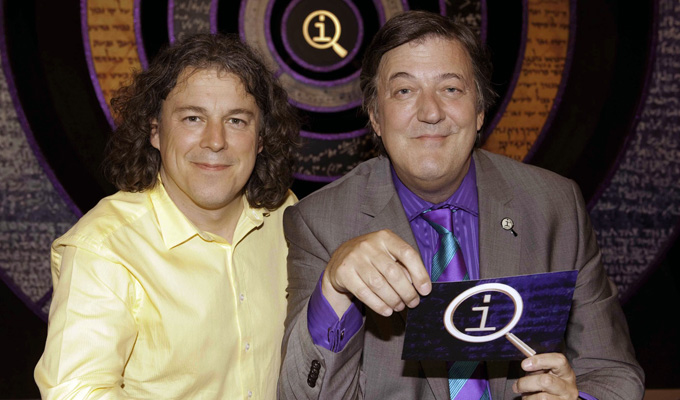 BBC budget cuts forced Stephen Fry off QI
Stephen Fry was forced out of the QI chair because of BBC budget cuts, Alan Davies has claimed.
The panel show regular claims a tighter production schedule meant the host was  taping up to three shows a day, which he found too demanding.
'For budget reasons, they ended up making him do three shows in 24 hours,,' Davies told The Mail On Sunday's Event magazine. 'Sometimes he'd go upstairs and have a vodka and tonic and a lie down then come back and say, "I don't want to do this."
'I sympathise, because I felt exactly the same way. It's not fair.
'It's absolutely right he's stepped down. He didn't want to do it any more.
Davies said he offered to leave QI at the same time as Fry 'if they wanted a total clearout' – but the BBC declined.
Not that he wanted to go. 'With three small children and a mortgage, I'd be an idiot to jump ship,' he said. 'It's one of the best jobs on the telly. 
And of new host  Sandi Toksvig, he said: 'We have a really good replacement. There's a good atmosphere around the show.'
At the time he announced he was quitting, in December last year, Fry said: 'I'm leaving QI really because I think 13 years is enough. It's been incredibly good fun and I wouldn't want to feel stale or for it to go sour on me in that sort of way, or for me to feel like I'm treading water or repeating myself.' He is currently starring in American sitcom The Great Indoors.
Davies was also speaking to promote the return of Jonathan Creek,  and the release of his stand-up DVD  Little Victories.
Published: 4 Dec 2016
Recent News
What do you think?