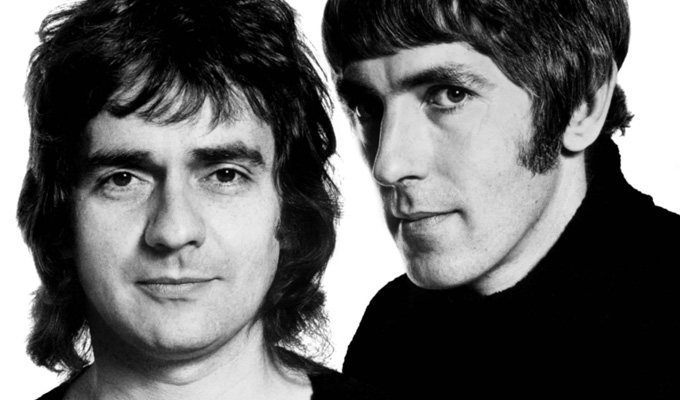 BBC to air 12 C-bombs in 70 seconds
The BBC is to court controversy by airing a comedy sketch that drops the C-bomb 12 times in 70 seconds.
A documentary about Peter Cook includes a snippet of the Derek And Clive recording called The Horn, which he made with Dudley Moore.
The discussion, from their 1978 album Ad Nauseam, concerns things that turn them on sexually – from the word 'and' to suicide to the dead Pope lying in State, before unleashing a torrent of abuse at the BBC.
Ad Nauseam was the last thing the pair made together, and market the end of their partnership. Moore walked out before the end of this recording because of the level of vitriol directed at him. A film of the sessions was banned for cinema release on the grounds of its 'sustained and excessive use of bad language' and blasphemy. Cook instead chose to release the film straight to video, which was then unregulated.
According to the Radio Times, producers had to get clearance at the highest level of the BBC to include the sketch in tonight's film, with the head of television Charlotte Moore signing it off.
The sketch also includes references to 'poofs' and 'niggers' but those extracts are not included in The Undiscovered Peter Cook, which airs on BBC Four at 10pm tonight.
A BBC spokesman said: 'This goes out well past the watershed with a very strong language warning, on a channel whose viewers are very familiar with its content.
'Peter Cook's unique brand of satire is well known to comedy fans who would be accustomed to the strongest language from his Derek and Clive sketches with Dudley Moore.'
Published: 16 Nov 2016
What do you think?