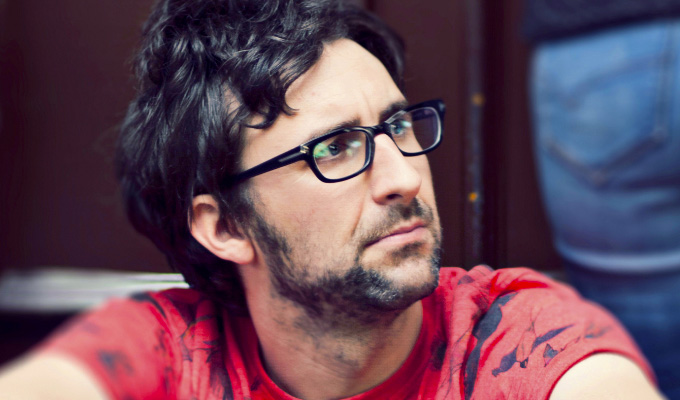 Spielberg's studio buys Mark Watson book
Steven Spielberg's film company has bought the rights to one of Mark Watson's books.
Amblin Entertainment has snapped up Dan And Sam, a  graphic novel the comedian wrote with illustrator Oliver Harud.
Released last year, the tale is a a supernatural romance about a young golden couple who have it all until Sam dies in Dan's arms after an accident. But love proves stronger than death and Dan is granted a reprieve - Sam can return to him for one night of the year, every year. But there's a catch: it's only until he falls in love again.
Vampire Diaries actress  Ana Nogueira is attached to pen the screenplay of the new movie, according to the Hollywood Reporter.
Producers Red Wagon Entertainment will hope to replicate the $200million success of this year's romantic tearjerker, Me Before You
As well as Dan and Sam, Watson has written six novels, from Bullet Points in 2004 to The Place That Didn't Exist earlier this year, as well as the non-fiction book Crap At The Environment, following his efforts to halve his carbon footprint.
Click here to buy the Dan And Sam novel from Foyles.
Published: 15 Nov 2016
What do you think?