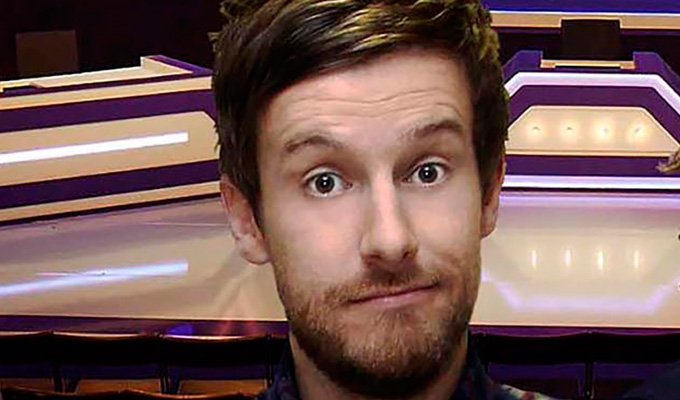 Chris Ramsey to host Virtually Famous
Chris Ramsey is to be the new host of E4 panel show Virtually Famous.
The comedian will replace Glee star Kevin McHale in the fourth series, which the broadcaster confirmed today. 
Seann Walsh will remain as a team captain, but his opposite number, radio presenter Chris Stark is also leaving, to be replaced by former  Geordie Shore star Vicky Pattison.
Gogglebox's Scarlett Moffatt – currently in the I'm A Celebrity jungle – will also be joining as a regular on the show, which is based on 'weird and wonderful internet sensations'.
Ramsey is currently hosting the ITV2 spin-off I'm A Celebrity: Extra Camp, and has his own Comedy Central show in the works.
He said: 'I'm chuffed to be the new host of Virtually Famous! I've been a guest on the show a number of times and it's honestly one of the best panel shows to do. 
'The whole subject of it is right up my street as I spend most of my life watching videos online. The entire team who put the show together are brilliant and I'm really looking forward to having a larger role in the whole thing.'
Eight 45-minute episodes have been commissioned from Talkback and Hungry Bear Media – whose boss Dan Baldwin said: 'Everyone at Hungry Bear is delighted Virtually Famous is coming back in its new Geordie incarnation. We were going to replace Seann with Jimmy Nail but we couldn't agree terms. 
'This series will not be short of big laughs and "talk about" moments from our new line-up. If everyone returns from the jungle safely, and Seann turns up at all, it's going to be a brilliant watch.'
Ramsey will also be going on tour next year with his new show Chris Ramsey? - Tour at Chortle.co.uk">Is That... Chris Ramsey? Schedule.
Published: 14 Nov 2016
What do you think?