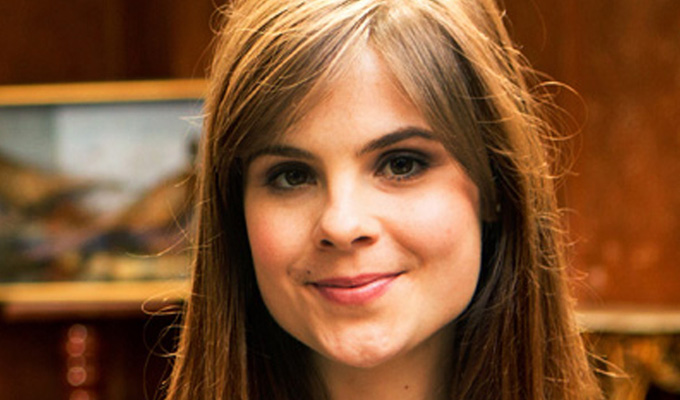 Amy Hoggart lands role on American TV
Amy Hoggart has landed a role on a satirical US news show.
The Almost Royal star made her debut on Full Frontal with Samantha Bee last month and has now been confirmed as a regular correspondent.
Hoggart, whose first report featured her interviewing Donald Trump supporters about voter fraud, will next be seen in a special episode on November 9, the day after the presidential election vote.
The stand-up and actor, who was born in Washington DC., initially came to prominence in the States in the faux-reality series Almost Royal, in which she and Ed Gamble played British aristocrats travelling the US and speaking to unsuspecting members of the public.
Almost Royal was first broadcast on BBC America in 2014. The first series was shown on E4 in the UK. But while the second series aired in January in the US, it has yet to be shown here.
Full Frontal usually goes out every Monday night on the TBS channel. Hosted by Bee, the Daily Show's longest-serving correspondent, it is currently the only late-night US comedy fronted by a woman.
Praised for its high proportion of female and non-white writing staff, Full Frontal was nominated for an Emmy this year for outstanding writing for a variety series but lost to Last Week Tonight with John Oliver.
Hoggart, a former Cambridge Footlights member, first established herself on the British comedy circuit with the insufferably cute character Pattie Brewster. However, by moving into political satire she could be said to be following in the footsteps of her father, the late Guardian parliamentary sketch writer and News Quiz presenter Simon Hoggart.
Here is a clip of Hoggart's debut on Full Frontal, which has already attracted more than two million YouTube views:
- by Jay Richardson
Published: 4 Nov 2016
What do you think?