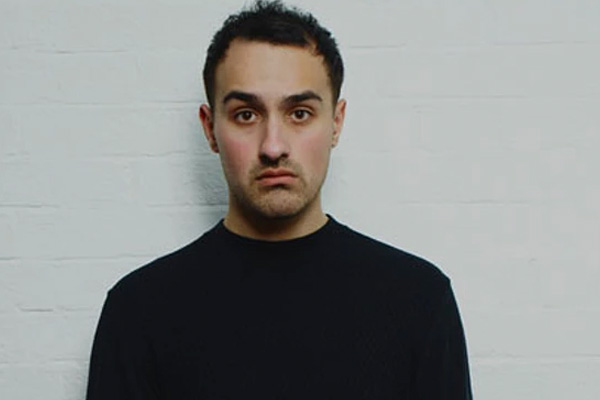 C4 orders Jamie Demetriou comedy
Channel 4 has commissioned a new six-part comedy series, starring Jamie Demetriou as an incompetent letting agent.
The series – which Demetriou co-wrote with Friday Night Dinner creator Robert Popper – follows the success of an online Comedy Blap made for the channel three years ago.
The half-hour series – provisionally taking the same title as the internet short, Stath – will air on E4 next year.
It follows the title character's antics at Michael & Eagle Lets; a dodgy London agency run by Stath's father, Solaki. Stath's equally inept sister Sophie is also employed there on continual work experience. Casting for these roles has yet to be confirmed.
Channel 4 says: 'Stath has big ambitions to take over the family business one day, but is hampered by his general ability and overall personality.'
Demetriou says: 'Stath is an imbecile. I hope the only thing I have in common with him is a love of Euro RnB.'
And of his co-writer, he said: 'I've been reading and applauding Robert's work since I was born. I can't believe he's now cooking me granola every morning and sending me letters from fake independent corporations saying I owe them thousands of pounds.'
Popper added: ''When I first saw Jamie's Blap for Stath, I thought it was one of the funniest things I'd seen for ages. I'm absolutely thrilled to be part of a show that has the potential to change, not just the future of comedy, but, I believe, the future of mankind and all life on Earth.'
Demetriou's credits include Fleabag, the Tracey Ullman Show, Rovers and Sun Trap – and last month appeared in his own Sky horror-comedy short released for Halloween.
Channel 4's comedy commissioner Fiona McDermott said: 'Jamie has been stealing the show in other comedies for too long, so it's about time he gets his own vehicle and Stath is just the character to do it.'
The show is being made by Roughcut TV, whose managing director Ash Atalla added: 'Jamie is one of the UK's best new writer-performers and hopefully his character will become a firm favourite with viewers. If it doesn't, I'm well out of pocket as I've already had 200,000 mugs and lunchboxes of Stath made!'
Here is the original Blap:
Published: 3 Nov 2016
What do you think?