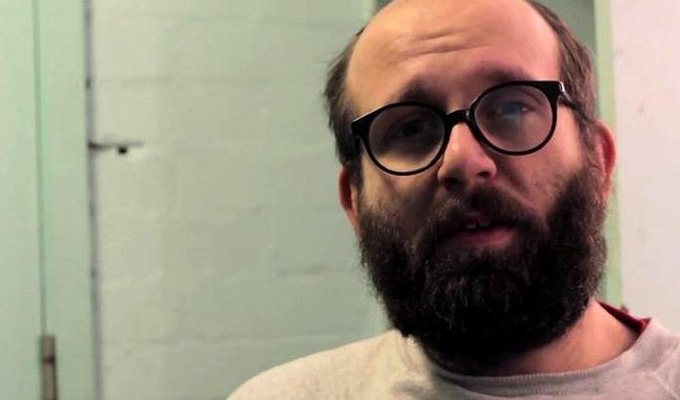 Daniel Kitson misses his own radio show
Daniel Kitson missed his own radio show last night - because he couldn't get into the studio.
The comedian had been due to broadcast the idiosyncratic Captain Bang Bang's Magic Castle on Resonance FM from midnight to 2am. But fans tuning in heard a repeat of an entirely different programme, with different presenters, instead.
A friend of Kitson's blamed a dodgy security gate at the alternative station's studio in Borough, South London.
Lisa Heledd Jones, a storyteller who programmes the Machynlleth Comedy Festival, posted on Twitter: 'Anyone hoping for Daniel Kitson on @ResonanceFM need to know the gate to the station is buggered and he can't get in: He was on time. He was feeling "perky". He'd even "had a shower". Now he's gone home "livid and sad".'
The show was to be the last in a short series of weekly live shows Kitson had been making for the station, which started on the evening of October 9.
Typically for a comedian who fiercely protects his work, the programme was never to be repeated, nor archived online as a 'listen again'. 'It's now or never,' Resonance FM said when the show launched.
The broadcaster – a non-profit community radio station specialising in the arts – has not responded to a request for comment about last night's no-show. Resonance FM has previously been home to Stewart Lee's alter-ego Baconface, Lewis Schaffer and Simon Munnery.
Published: 31 Oct 2016
Recent News
What do you think?