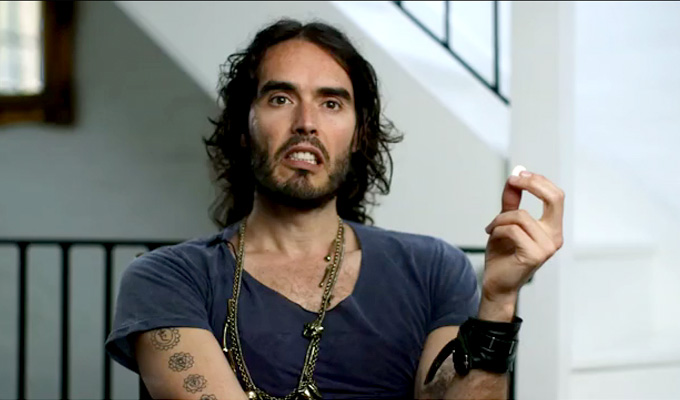 Russell Brand to write a book on addiction
Russell Brand is to write a book about addiction.
The as-yet-untitled book will be the first of a two-book deal with Pan Macmillan and is due out in September 2017.
The comedian has previously made two TV documentaries about drugs, Give It Up and From Addiction to Recovery.
He said: 'I believe that we are all on the addict spectrum, that the object of addiction is less important than the condition, and that in recovering as individuals, we can change the world. This book describes the way I work my programme and how it can work for anyone.'
Pan Macmillan, which will be releasing the book under its lifestyle imprint Bluebird says Brand will 'gently and humorously' cover his own addiction and recovery, and share his tips for others.
The publisher says it will cover the full spectrum of addiction, from life-threatening substance misuse to 'more subtle, but still troubling' addictions, like getting trapped in toxic relationships.
Pan Macmillan's Carole Tonkinson acquired the rights via Brand's agents John Noel Management.
She told trade magazine The Bookseller: 'I wrote to Russell on January 1 this year asking if he would write this book because I woke up thinking that if there were one book we could publish in the year ahead that would make a huge difference it would be this book.
'I think a lot of the existing literature can leave a wider readership cold. Russell is the only person I can think of who could take on this project. I am incredibly grateful that he has chosen to entrust his work to us.'
Brand previously published his memoirs, My Booky Wook, in 2007 and a second instalment two years later. And in 2014 he released his political polemic Revolution and the children's book Russell Brand's Trickster Tales.
Published: 8 Oct 2016
Recent News
What do you think?