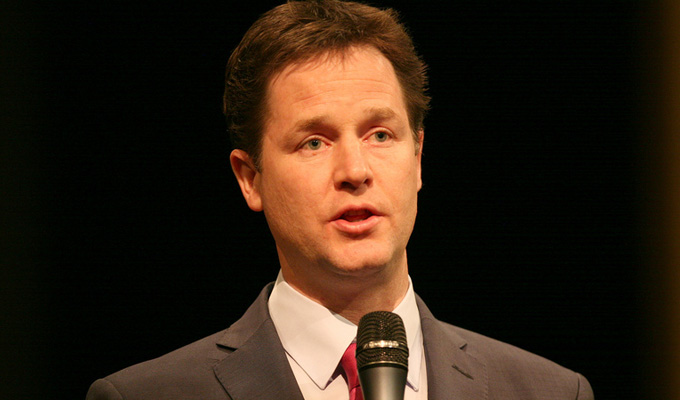 Nick Clegg to host HIGNFY
Nick Clegg is to guest host Have I Got News for You.
The former Lib Dem leader will take the hotseat when the series returns on Friday week, the Radio Times reports.
Clegg, who is MP for Sheffield Hallam, has never appeared on the programme before. He says: 'Call me a glutton for punishment as I know Hislop and Merton don't pull their punches but I couldn't turn down the offer to present an episode of Have I Got News For You. I like to think five gruelling years of coalition government will have been good preparation."
Kevin Bridges will be joining Ian Hislop and Paul Merton for the first of ten episodes in the show's 52nd series on October 7.
Last year, Clegg appeared on The Last Leg with Josh Widdicombe, Adam Hills and Alex Brooker and held his own, despite some embarrassing questioning.
And he is also due to appear in Dave's new political show Unspun with Matt Forde.
Published: 27 Sep 2016