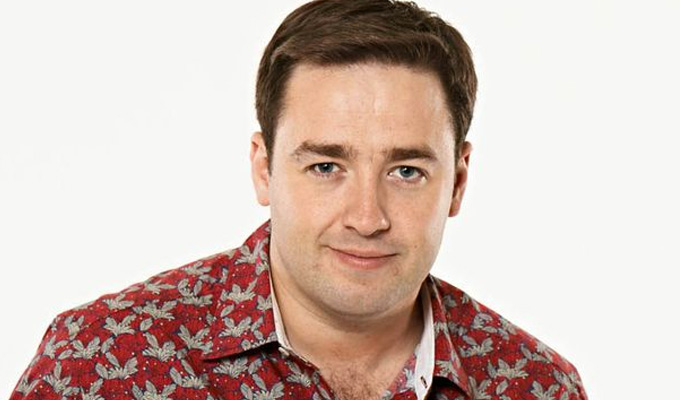 Jason Manford pulls gig with 2hrs notice
Jason Manford cancelled a sold-out gig in Manchester with just two hours' notice last night, as he had to rush his daughter to hospital.
He apologised to fans via Facebook, saying it was a 'genuine emergency' as his girl had suffered a 'nasty head injury' at her dance class.
But the 35-year-old reassured them she was fine now.
He posted: 'Really sorry to the people who were coming to my gig in Middleton tonight, my daughter had a nasty head injury at her Aerial Dance class and I had to rush her to A&E.
'I didn't know how serious it was or how long it would take, or even if I'd be in the right headspace to do a gig so I thought it was best to just cancel.
'As for my daughter, she is totally fine, bit of a scare for me and the staff at Stepping Hill, as always, were wonderful.'
He said he was trying to organise a replacement date, but told fans to get a refund at the box office for the time being.
'Thanks for being so understanding,' he concluded: 'You know I would never do it if it wasn't a genuine emergency.'
The post was followed by hundreds of ticket-holders saying that they were disappointed, but that they understood.
Manford is the father of four daughters – seven-year-old twins, a five-year-old and a 19-month old – and a four-year-old son.
Published: 9 Sep 2016
What do you think?