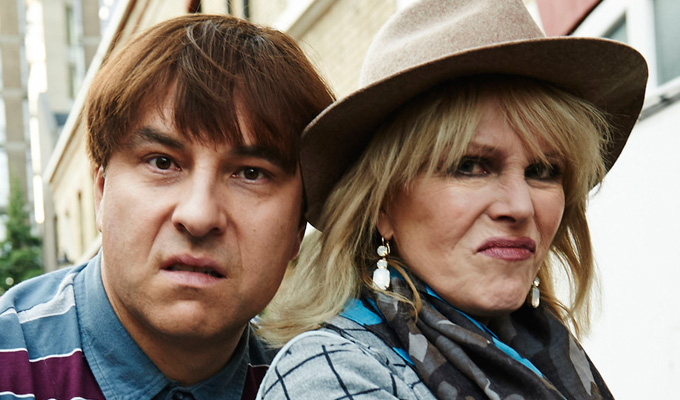 Revealed: Walliams & Friend co-stars
David Walliams's celebrity co-stars have been revealed for his new BBC One sketch series Walliams & Friend.
Harry Enfield, Meera Syal, Sheridan Smith, Miranda Richardson and the previously announced Jack Whitehall will each join Walliams for an episode.
Hugh Bonneville will also star in a Christmas special. And both Morgana Robinson and Mike Wozniak will return as supporting cast, having both appeared in the pilot alongside Joanna Lumley.
Filming begins this month for episodes to air later in the year. Walliams said: 'I am thrilled to be working with some of Britain's best-loved comedians and actors.'
Shane Allen, the BBC's controller of comedy commissioning, said: 'David is a master of the sketch show who has attracted a terrific array of A-list comedy stars to play with each week. The concepts and writing behind it are superbly crafted, and the series promises fresh surprises every show.'
The new episodes will be directed by Upstart Crow's Matt Lipsey and produced by Sarah Fraser for Walliams' production company King Bert.
Speaking earlier this year, Walliams, who writes the series with The Dawson Brothers, joked that when creating scripts for Whitehall he tried to consider 'what can a posh, camp bearded man do and be funny… We've got a sketch where a plumber comes round and he tries to pretend he's down with working class people.'
The pilot attracted 3.83 million viewers, or just over 20 per cent of the total audience, when it aired at 10.05pm on Christmas Eve.
Reviews were broadly positive, with many (including Chortle's) comparing it to the Two Ronnies. The Daily Telegraph stated that 'most of the sketches were sharp and funny' but 'some felt like Little Britain rejects', while The Independent thought it was 'better than you might expect'.
The Evening Standard thought it was 'daft fun', noting that 'by its very nature sketch comedy is hit-or-miss, but Walliams & Friend is thankfully more of the former'.
The new series comes almost a decade after Little Britain ended. Here's a sketch from the pilot:
Walliams and Friend - Cash 4 Money from tantrum on Vimeo.
- by Jay Richardson
Published: 7 Sep 2016
What do you think?