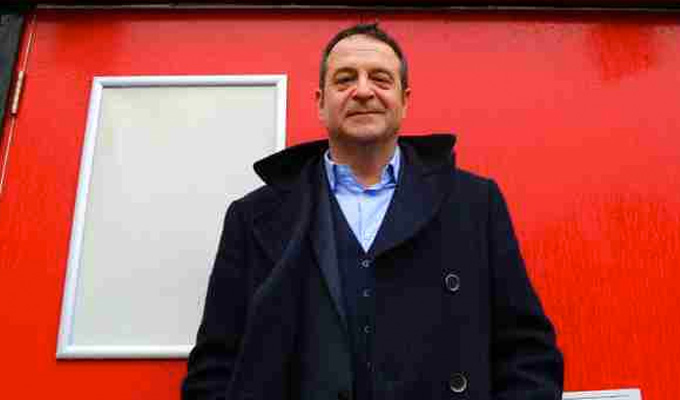 Mark Thomas is the critics' pick
Mark Thomas has topped a new list of the best-reviewed shows at the Edinburgh Fringe.
The comedian's The Red Shed show, about his political awakenings in a Wakefield Labour Club received four or five stars from 21 reviewers.
The list was compiled by the Bridget Christie's Brexit-themed show Mortal topped a similar survey from The List magazine, which considered only the more established reviewers at the festival.
Margaret Thatcher Queen of Game Shows gained the most five-star reviews, according to the British Comedy Guide research, with nine.
The full top ten was
1. Mark Thomas: The Red Shed
2. Richard Gadd: Monkey See Monkey Do
3. James Acaster: Reset
4: Nish Kumar: Actions Speak Louder Than Words, Unless You Shout the Words Real Loud
5: Bridget Christie: Mortal
6: Sarah Kendall: Shaken
7: Colin Hoult (as Anna Mann): A Sketch Show For Depressives
8. Kieran Hodgson: Maestro
9. Randy Writes A Novel
10, Spencer Jones Presents The Herbert in Eggy Bagel
With Margaret Thatcher Queen of Game Shows at No 11.
Published: 6 Sep 2016
What do you think?