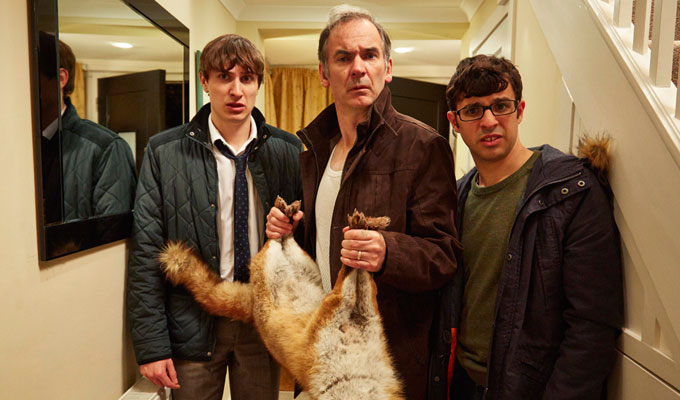 America has another stab at Friday Night Dinner
America is having a third stab at remaking Friday Night Dinner.
The CBS network has put a version called Sunday Night Dinner into development, trade website Deadline reports.
King of Queens co-creator Michael Weithorn and former Modern Family executive producer Dan O'Shannon are writing the scripts for the new adaptation.
This is CBS's second attempt to make its own version. Two years ago Robert Popper, creator of the Channel 4 show, worked on adapting his own scripts.
And in 2011, NBC worked on a version under Greg Daniels, who previously helped create a hit from the US version of The Office. That ended up in a pilot, which starred Allison Janney and Tony Shalhoub, but not a series.
Popper is one of the executive producers on the new series along with the new writers and Kenton Allen and Matthew Justice from the company behind the British series, Big Talk Productions.
Series four of the UK version, starring Tamsin Greig, Paul Ritter, Simon Bird and Tom Rosenthal as a suburban and secular Jewish family who gather for a traditional meal every Friday night, has just finished its run on Channel 4.
Last month, US network Starz announced it was also developing a remake of fellow Channel 4 hit Peep Show, which Popper formerly produced. This, too, is a third attempt at the format.
Published: 31 Aug 2016
What do you think?