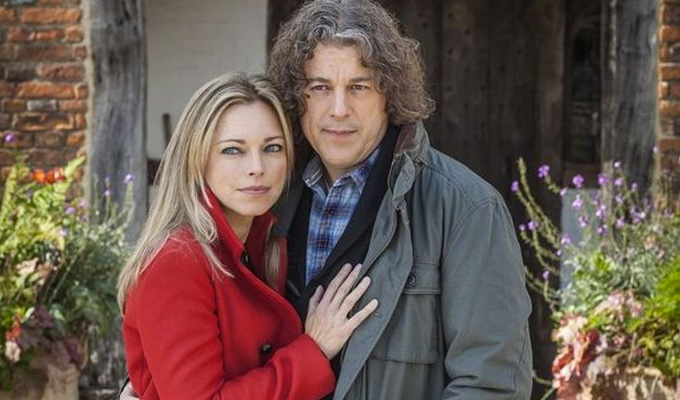 'Spookiest episode ever'
The BBC has released details of the new Jonathan Creek special as filming gets under way.
And star Alan Davies says the new script is 'the spookiest episode ever'.
The 90-minute episode will be entitled Daemons' Roots, the name of a fictional house once occupied by a 19th Century sorcerer named Jacob Surtee
According to legend, Surtree would 'summon the powers of Hell' to terrorise and subjugate his victims there.
Today, the house is occupied by another macabre, figure: veteran horror film director Nathan Clore. With his health now failing he has summoned home his stepdaughter Alison, to share the chilling truth of what happened to her family there.
However, just days before her arrival Nathan has suffered a debilitating stroke, rendering him paralysed and unable to communicate that story.
The script has been written by series creator David Renwick and will also star Sarah Alexander as Jonathan Creek's wife Polly. Guest stars include Warwick Davis, Ken Bones, Emun Elliot, Rosalind March, Jason Barnett and Jo Martin
Shane Allen, the BBC's controller of comedy commissioning, ordered the special.
He said it was 'another sublime and intricately conceived treat from David Renwick,' adding: 'You can see the influence of David's unique blend of dark comedy and crime drama across television since the debut of this show nearly 20 years ago.'
Published: 2 Aug 2016
What do you think?