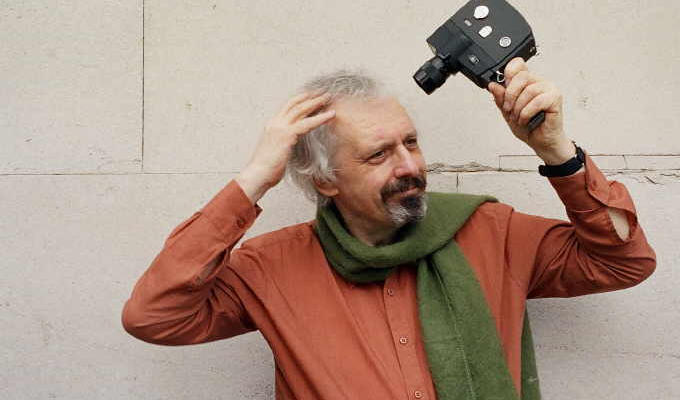 'Strip Free Fringe founder of his comedy award'
An anonymous petition has been set up to strip Free Fringe founder Peter Buckley Hill of his Edinburgh Comedy Award following his diktat banning performers from using certain flyerers.
PBH, as he is universally known, sparked controversy last week by telling comedians with shows at his venues that they could not use freelance street teams that also deal with the Laughing Horse Free Festival, which he sees a bitter rival since a 2004 split.
Now a mysterious group calling itself Edinburgh Flyerers has set up the online petition calling on Edinburgh Comedy Award producer Nica Burns to revoke his 2009 Panel Prize, which came with £4,000 in cash.
The petition on Change.org has a target of just 100 signatures – just 0.35 per cent of the number of participants at the Fringe. But it still stands at just 25, a day after being launched.
And it seems to be lazily thought-out, as the signatories are asked to endorse a letter to Ms Burns, which reads, in full: 'Revoke Peter Buckley Hill's 2009 Edinburgh Comedy Award Panel Prize'
The preamble to the petition says: 'At the time it was agreed by many that PBH's Free Fringe was an overdue and honourable enterprise that would only add to the spirit of artistic experimentation, innovation and most importantly co-operation that many felt the Edinburgh Fringe had lost in the Nineties and Noughties. [But] since then, PBH has become one of the most divisive characters at the Edinburgh Fringe. Each year he imposes harsher and harsher restrictions on artists who agree to use the venues he "manages".'
In an email missive sent to all performers in PBH Free Fringe venues, Buckley Hill raged against a freelance street team that works across shows hosted by both organisations.
'We cannot have this,' he insisted. 'The same person cannot simultaneously or consecutively promote their shows and ours. Please ensure that you do not use leafleters that might foster public confusion between us and our imitators.'
Published: 31 Jul 2016
Recent News
What do you think?