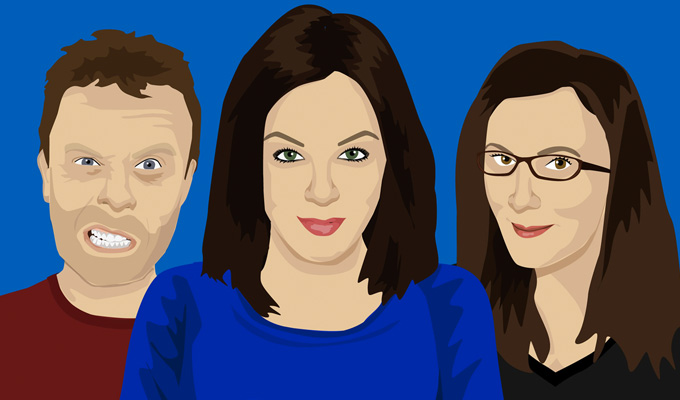 Do the right thing and download this...
This week's best comedy shows on demand.
Do The Right Thing
One of the very best panel shows out there (on podcast or broadcast) has returned for a new, sixth, series of moral and practical dilemmas.
In the first episode Shappi Khorsandi and Richard Osman join team captains team captains Michael Legge and Margaret Cabourn-Smith and host Danielle Ward, who also created it to discuss such issues as how to survive a wolf encounter, the minefield of social kissing, and dealing with evil teenagers.
Every episode they ever made is here.
Sunspring
Imagine a movie written by a cold, unthinking machine. No, not Adam Sandler but a new bit of software called Jetson. Researchers fed hundreds of sci-fi scripts into a neural network that the machine (which declared it wanted to be called Benjamin) analysed to create its own. And then actors Humphry Ker, Elisabeth Gray and Thomas Middleditch of HBO's Silicon Valley acted out this strangey compelling nonsense:

Northern Belles
American writers and performers Isabela de Campos and Maddie Downes have funded three episodes of their own 'hangout' sitcom about two young besties struggling with their professional and private lives in Seattle, and are now seeking $60,000 via crowdfunding to make more
Joz Norris
The comic features in a couple of new videos this week; the last episode of his own web series The Girl Whisperer
And as a guest in Eleanor Morton's series Angry Business Woman.
• The Comedy On Demand column will return after the Edinburgh Fringe.
Published: 30 Jul 2016
What do you think?