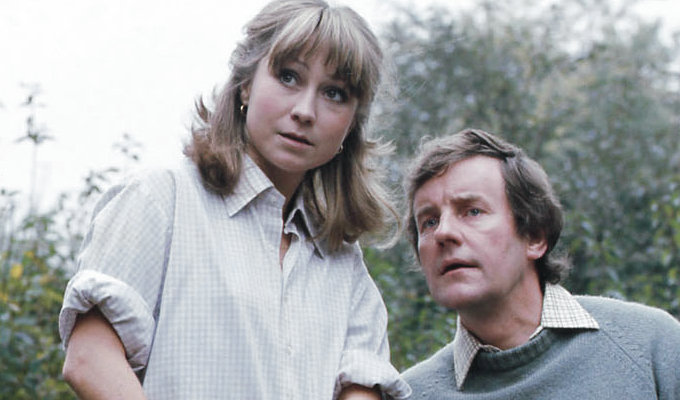 Blasphemy!
It is usually considered one of the jewels in the crown of British sitcom.
But The Good Life has been blasted by celebrity gardener Monty Don – and not just because of its depictions of his job.
Don host turned comedy critic to blast the Richard Briers classic as a series of 'desperately weary japes'.
'I know that to speak ill of this TV series is tantamount to blasphemy,' he writes in the August issue of BBC Gardeners' World Magazine, 'But I always thought Tom and Barbara were creepily pathetic, with only the wonderful Margot rising above the jolly but desperately weary japes of middle England doing stupid things badly.'
His comments came as he criticised the notion of self-sustainable living, as epitomised in the 1970s comedy,
He said: 'Self-sufficiency, I have to tell you, is a non-starter. At best it consigns you to a life of dreary repetition and terrible food, at worst your teeth fall out, your breath stinks, you erupt in boils and you sink into 13th-century malnutrition – The Good Life indeed.'
The notions of living off the land were first mooted in John Seymour's 1976 book Self-Sufficiency, and Don writes that 'it spawned – and if nothing else condemns the book, then this is enough – The Good Life.
Published: 29 Jul 2016
What do you think?