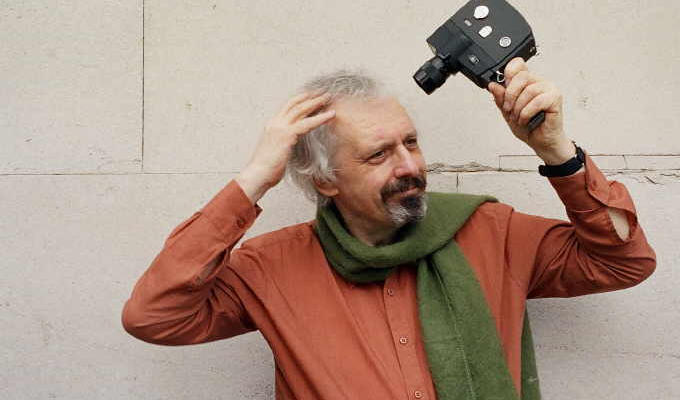 Free Fringe flyer fight
Free Fringe overlord Peter Buckley Hill is dictating which flyerers comedians  at his Edinburgh venues can use.
The new diktat is the latest twist in the increasingly bitter schism between his organisation and the rival Free Festival, which is still being played out a full decade after the groups parted ways.
Buckley Hill has told performers in venues he operates that they must not use freelance street teams that might also work on shows at the Free Festival.
It is not uncommon for such flyerers to work across a number of independent shows at the Fringe, given that each production is only likely to require their services for a couple of hours a day and the rate is pay is relatively low.
But when Buckley Hill, universally known as PBH, found out that performers in his venue had used a service also available to shows in the Free Festival, run by the Laughing Horse, he issued a stern warning.
'We cannot have this,' he insisted in an email missive fired off to performers: 'The same person cannot simultaneously or consecutively promote their shows and ours.
'To do so would damage the Free Fringe, thus all your shows. All free-admission shows are not equal, and by using a service that leaflets for both without distinction, you are endorsing their tactics of riding on our coat-tails and taking our credit.'
'Please ensure that you do not use leafleters that might foster public confusion between us and our imitators.'
He named a service run by Jen Hamilton in his message, after having an exchange with her that was made public on Facebook.
She pointed out that flyerers would only work on one show at a time, but that did not satisfy him. 'The same person at different times publicising the Free Fringe and its imitators? We can't have that,' he said unequivocally.
'Surely the performers are entitled to have who they want promoting their show,' she said.
'No,' he replied bluntly.
He later added that flyerers working across shows in rival venues 'must not happen'.
It is not clear if he will take sanctions against performers who flout the new decree, as several already have agreements in place with Hamilton, and he has not responded to a request for comment.
However Hamilton told Chortle: 'I think it's ludicrous that someone can try to dictate what a freelance flyerer does before or after a shift for a PBH act.
'The Fringe is for everyone and these stupid politics just get in the way of people's enjoyment.'
In a statement, she added:''I will not succumb to such bullying tactics, and have absolutely no intention of cutting ties with anyone who has a PBH show.
'I am a huge comedy fan and I support local comedy, those working the circuit week in, week out. I set up this team after witnessing some shocking behaviour from flyerers last year and am definitely in it for the love rather than the money. I have never got involved in the politics of comedy until I was dragged into it by having my name plastered around in an email designed to belittle and discredit me.
'Thanks for the continued support from my comedy friends and flyering team.'
This is not the first time Buckley Hill's feud with other free festivals has had knock-on effects.
Last year stand-up Stephen Carlin was unceremoniously thrown out of his Free Fringe venue midway through the festival after PBH discovered he was also involved in a play on the Laughing Horse Free Festival, in breach of the detailed 'ethos and conditions' performers have to sign up for.  
It followed the fallout from the chaos which left dozens of shows homeless following a dispute over the use of the Cowgatehead venue. The now-defunct Freestival organisation had claimed to have an agreement to operate, but in the end the building's owners signed with PBH.
Comedians cannot even apply to have a slot on the PBH Free Fringe if they have applied for another free venue; a restriction no other venue insists on.
However, there is no specific restriction in the entire 7,000-word 'ethos and conditions' banning the use of flyerers who may also work on other shows. 
In 2009, PBH won the Edinburgh Comedy Award's panel prize for encapsulating the spirit of the Fringe.
 He was the first to stage free shows on the Fringe, and briefly worked with the Laughing Horse to expand the free programme on offer. However they split in 2006 over a difference in exactly how such shows should work.
Published: 28 Jul 2016
What do you think?