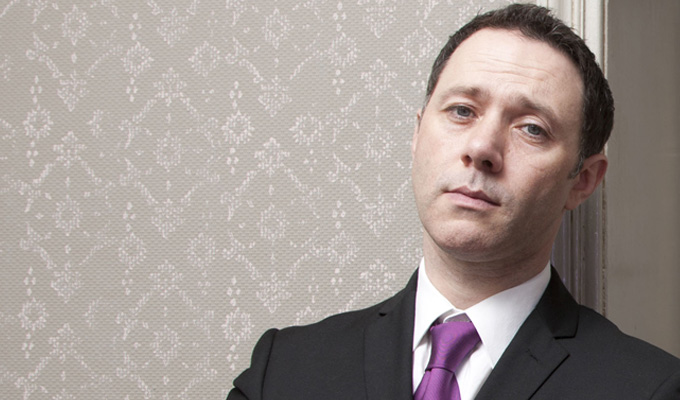 Revealed: An unseen League Of Gentleman character
Reece Shearsmith has revealed a previously unheard League Of Gentleman character which never made it to the TV series.
Mick Horror was a naive horror writer, created by Mark Gatiss, which the team decided he did not fit into the world of Royston Vasey.
Shearsmith performed a script in which the character was being interviewed about his latest work – involving terrifying snails –at a recording of the Book Shambles podcast at the Latitude festival last weekend.
Speaking before the recording he told co-host Robin Ince: 'I'm going to revisit an old and unused League Of Gentleman character, which is rather interesting. It's sort of a literary joke, which is why it's perfect to do it here and with you, but it never really worked on TV.
'It was written by Mark Gatiss, who was going to perform it, so I will do my best impression of Mick Horror, who was a horror author, much it the vein of Shaun Hutson.'
The episode featuring a short extract from the sketch he performed has now gone online here.
Co-hosted by Josie Long, the episode also features Rufus Hound reading a creepy tale from HP Lovecraft, among other guests.
The gruesome theme was to mark the launch of to Dead Funny Encore, an anthology of dark short stories written by comedians including Stewart Lee, James Acaster and Alice Lowe (Order).
Published: 23 Jul 2016
What do you think?