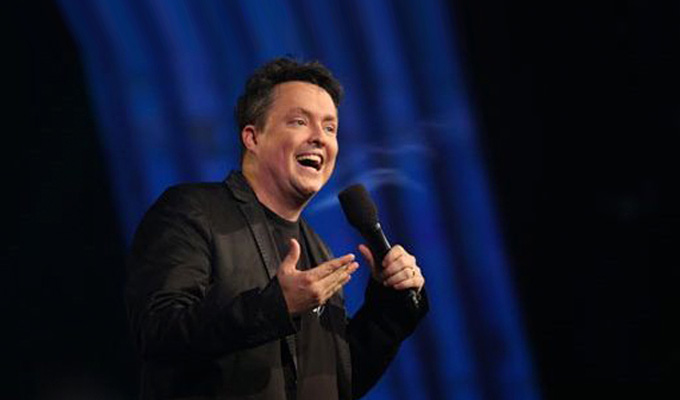 Sick joke costs comedian £20,000
A Canadian comedian has been ordered to pay just over £20,000 ($35,000) for making jokes at the expense of a disabled teenager.
Quebec's Human Rights Tribunal has ruled that Mike Ward violated Jérémy Gabriel's rights when he insulted him as part of his stand-up set.
Gabriel was born with a skull deformity called Treacher Collins syndrome. He became well-known in Quebec after he was flown to Rome to sing for Pope Benedict in 2006.
One gag in Ward s'eXpose tour and 2012 special was about Gabriel getting so much attention over his condition but 'now, five years later, and he's still not dead! ... Me, I defended him, like an idiot, and he won't die!".'  
In an earlier session, Ward's lawyer had argued that the routine was about Gabriel's personal appearance and singing ability, not his disability. It could also be argued that the joke is on Ward for being such an insensitive jerk.
Ward himself had said: 'I think you should be allowed to shock people. I don't think the social justice warriors should censor everything.'
However, the tribunal has disagreed and  ordered him to pay Garbriel, now 19, $35,000 in damages.
The family had asked for a total of $80,000, claiming that Ward's jokes were an affront to Gabriel's dignity.
Ward's lawyer said he will appeal the decision and the comedian wrote on Twitter: 'Even Rocky lost the first one, we're gonna appeal.'
He is heading to the Edinburgh Fringe next month about his Freedom of Speech battles.
And Quebec is currently hosting one of the world's biggest comedy festival, Just For Laughs in Montreal. 
Published: 21 Jul 2016
What do you think?