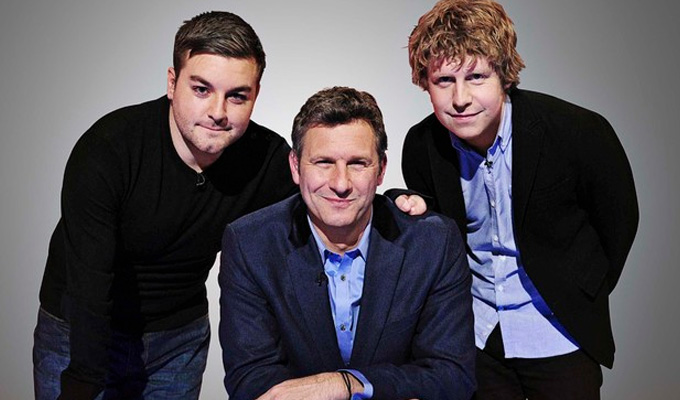 Last Leg to air daily from Rio Paralympics
The Last Leg is to return for a nightly show every evening of the Rio Paralympics.
Adam Hills and co-hosts Josh Widdicombe and Alex Brooker will be heading to Brazil for the show, which will be filmed in front of a studio audience at the Olympic Park.
The show 'at the heart' of Channel 4's primetime schedule, airing from 8pm to 9pm and promising to 'bring together top-level sporting action and award-winning entertainment'.
Hills said: 'From the day the London 2012 Paralympics ended, I've been in training for Rio. I've been working on writing better jokes, hosting as many shows as I can, linking to ad breaks as seamlessly as possible.
'It's been a long, hard road, of blood, sweat and tears - but now I'm ready to try to set a personal best at Rio.'
Clare Balding will lead the presenting team for the whole Games alongside Formula 1 presenter Lee McKenzie and former Olympic Champion Jonathan Edwards, Breaking Bad actor RJ Mitte, broadcaster Sophie Morgan, former marine commando JJ Chalmers and Ade Adepitan and Arthur Williams, both of whom reported on the 2012 London Paralympics.
Channel 4 plans to broadcast nearly 120 hours of sporting action from the Paralympics on television plus nearly 700 hours online – as well as the daily Last Leg.
Published: 14 Jul 2016
What do you think?