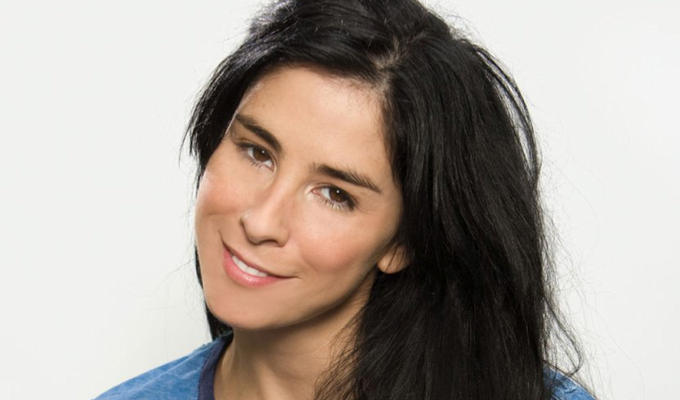 'I'm insanely lucky to be alive'
Sarah Silverman says she's 'insanely lucky to be alive' after spending a week in intensive care.
The 45-year-old comedian was taken to hospital for surgery following 'a freak case of epiglotitis', in which the cartilage at the back of the throat becomes inflamed.
The swelling restricts the air supply and in some extreme cases blocks the windpipe altogether and can become fatal.
Silverman had to breathe through a tube following the process and says she spent five days barely conscious.
She took to Facebook to thank the medics who cared for her, and boyfriend Michael Sheen
'Hi,' she wrote. 'This is me telling everyone in my life at once why I haven't been around.
'I was in the ICU all of last week and I am insanely lucky to be alive. Don't even know why I went to the doctor, it was just a sore throat. But I had a freak case of epiglotitis.
'There's something that happens when three people you're so close to die within a year and then YOU almost die but don't. It's a strange dichotomy between, "Why me?" and the other, "Why me?"
'They couldn't put me fully to sleep for the recovery process because my blood pressure's too low. I was drugged just enough to not feel the pain and have no idea what was happening or where I was. They had to have my hands restrained to keep me from pulling out my breathing tube. My friend Stephanie said I kept writing "was I in an accident?".'
She also recalled joking with the staff at Cedars-Sinai hospital in Los Angeles, including summoning a nurse - 'like it was an emergency' - and frantically scribbling her a note, which said just: 'Do you live with your mother?' next to a drawing of a penis.
Published: 7 Jul 2016
What do you think?