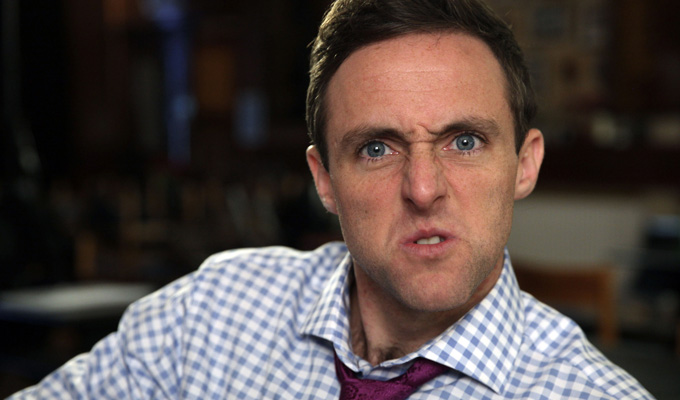 Blunkett brands TV prankster 'silly and pathetic'
David Blunkett has slammed TV prankster Heydon Prowse as 'pathetic' for trying to con him into smearing Jeremy Corbyn.
The comedian, who came to prominence through BBC Three's political hidden camera show The Revolution Will Be Televised, has been accused of taking advantage of the Labour peer's blindness in his stunt.
Prowse sidled up to the politician after he finished separate interview outside the Houses of Parliament, posing as a Labour party apparatchik.
He said he wanted to put the 'old crew back together again to save the Labour party' including Pete Mandelson and Tony Blair. And he said that although Corbyn shouldn't be thrown under a bus – he could perhaps be thrown under a 'small taxi'.
But Blunkett did not join in with anything incriminating, beyond: 'I didn't say this but we don't just need a leader, we need a project of our own.'
Lord Blunkett told the Mirror: 'I think the cheap laugh is actually on Mr Prowse.
'I said nothing that I have not said to anyone chatting to me and would never use not being able to see as a defence in any circumstances.
'To do so would be to allow this very silly individual and those at the BBC working with him to achieve their pathetic little moment in the sun.'
Prowse and his Revolution Will Be Televised partner Jolyon Rubinstein are recording an as-yet untitled half-hour pilot for BBC Two for Hat Trick Productions, but neither the broadcaster or the production house have commented on today's stunt.
The prank was captured by a separate TV crew and posted on the Mirror's website:
Published: 30 Jun 2016
What do you think?