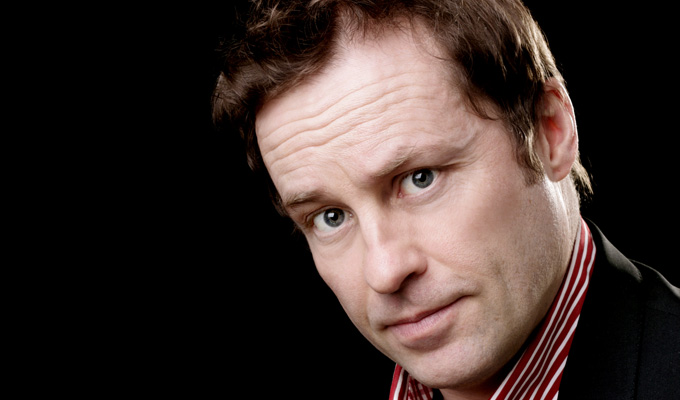 Ardal O'Hanlon tours Ireland for More 4
Ardal O'Hanlon is to explore his homeland in a new travel series for More 4.
The Father Ted star will use a series of Victorian guidebooks as the basis for the shows, provisionally titled Ardal's Ireland.
Written by the notoriously sanctimonious Samuel Carter Hall and his wife  Anna Maria Fielding – aka Mrs S.C. Hall – the tomes   include Ireland: Its Scenery, Character, etc, and were designed to tempt the English to the Emerald Isle in the 1840s
Channel 4 says the comedian will go 'off the beaten track… to unearth and share an Ireland you could only know by having grown up there.
'He will roam from small towns to idiosyncratic attractions, detour from pulpit to pub and rejoice in the unique festivities and characters you could only find in Ireland.'
O'Hanlon has already been seen in the seaside village of Crosshaven, Co Cork, filming at the annual Irish Redhead Convention.
The series was ordered by Channel 4 Features commissioning editor Lizi Wootton, who said it would be 'rich in beauty, insight and eccentricies'.
Executive producer Jane Kelly of Big Mountain Productions  added: 'This is an exciting, fun authentic series we're making in Ireland for Channel 4 with one of Ireland's top comedy talents.
 
Published: 31 May 2016
What do you think?