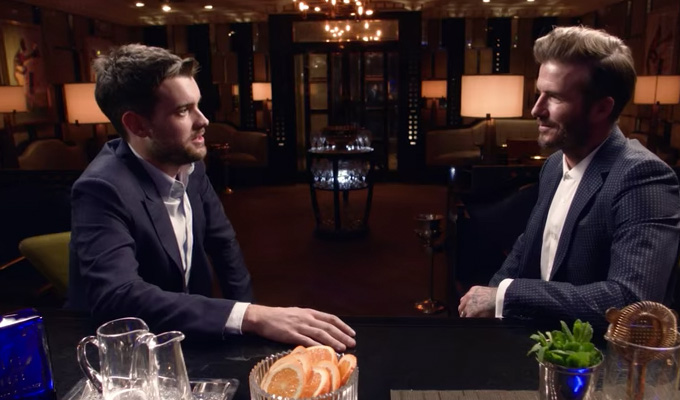 When Jack met Becks
Jack Whitehall has launched a new online video series, featuring David Beckham in the first episode.
The England ace is the first guest in a three-part interview series funded by Haig Club whisky. It features the pair making a cocktail with the drink, and its distinctive blue square bottle is frequently seen in shot.
Future guests in the show, made with GQ magazine, are singer-songwriter Tom Odell and The Hobbit actor Luke Evans.
In the first episode, launched today, Whitehall quizzes Beckham over his underwear range, the time he met Nelson Mandela, and the 'beef' he had with Harry Judd of McFly – a rivalry that the footballer was hitherto unaware of.
Meanwhile, Beckham took Whitehall to task for not making eye contact when saying, 'Cheers!'
The comic also repeated his anecdote about playing the troll Gothi in Frozen – but only finding that his line had been cut when he appeared at the premiere.
Here is the first episode:
Published: 18 May 2016
What do you think?