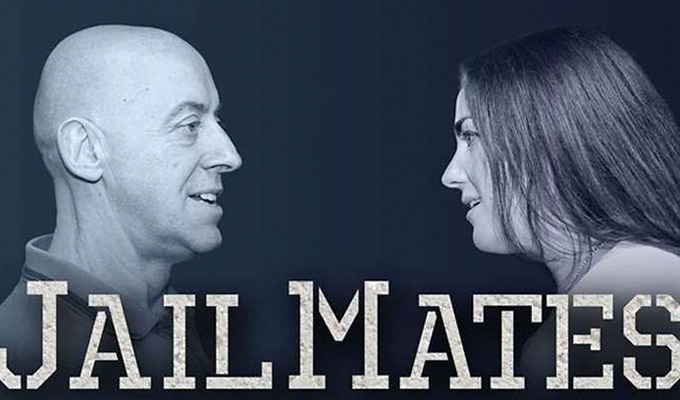 BBC to release Jail Mates
Prison comedy Jail Mates, created by comedians Gary Little and Julia Sutherland, has been picked up for a full series by the BBC. 
The commission of four new episodes for Radio Scotland follows a successful pilot, which aired in February.
Written by and starring the two stand-ups, the show revolves around letters between Gerry, a Glaswegian serving 18 months for stealing books and selling them online, and Jenny, who is trapped in her own way in an unhappy suburban lifestyle.
It was inspired by Little's own experiences after he was jailed in 2008 for selling £50,000 of books he had stolen from HarperCollins. They had been destined to be pulped.
Jail Mates will be made by Edinburgh-based Dabster Productions, whose director Richard Melvin encouraged the comedians to write the show.
He told Chortle: 'Gary told a great story about how his prison record made him a celebrity at middle-class dinner parties - and how he used to write letters from inside. Julia's stand-up has gone from strength to strength in recent months too - and I thought they'd be perfect together in this show.'
'We've had fantastic support from BBC Radio Scotland who continue to support new comedy and new writers. The show will be funny, touching and a great showcase for  two of the most exciting comedians in Scotland.'
Little further told the Daily Record: 'A lot of women like to write to guys in jail Sadly, a lot of the women have been in abusive relationships, and when they are writing to someone in jail, they are getting nice stuff back.
'The guys are not going to say anything negative. The truth is, if you were in a great relationship, you wouldn't want to write to some guy in the jail.'
The new episodes are set to air in January – while Little and Sutherland will perform a stage version of the show at this year's Edinburgh Fringe.
Published: 16 May 2016
What do you think?