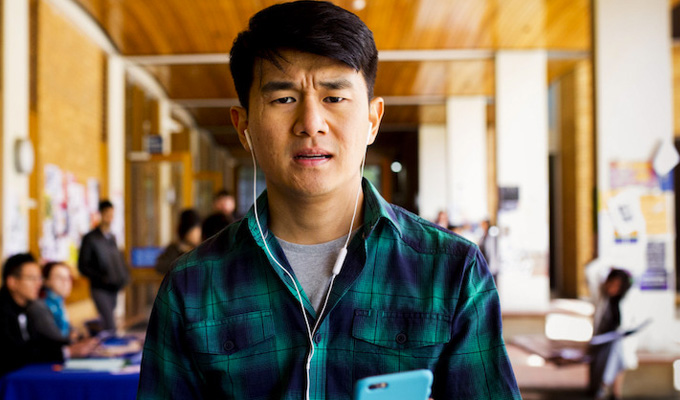 Pilots for Aussie comedy stars
Some of the best-known faces on Australia's comedy circuit have made pilots for the ABC – at least one of which will be picked up fro a full series.
The state broadcaster has just aired the first, Ronny Chieng: International Student, with other new shows featuring the likes of Eddie Perfect, Dave Quirk, Denise Scott, Kate McLennan and Lawrence Mooney coming every week.
But all the Comedy Showroom pilots have now been put on the iView catch-up service, with the ABC inviting feedback on each of the episodes, but insists the responses will not be a binding vote.
They full roster - all of which can be viewed here if you are in Australia –  is:
Ronny Chieng: International Student. Based on the comedian's real past as a Malaysian student who came to Australia to study law, and gets irritated with his fellow students while maintaining a relationship with his demanding mum, which veers between affection and agitation.
The Letdown. The story of struggling new mum Audrey, played by Alison Bell, who joins a mother's group she thinks she doesn't need. It is produced by Julian Morrow from hit satirical show The Chaser.
The Legend of Gavin Tanner Matt Lovkis plays a weed dealer, disappointing boyfriend and delusional 'legend' in Balladeen, Western Australia.
The Future is Expensive. Created by and starring Eddie Perfect, this sitcom is described as 'an hilarious ode to the bizarreness of picket-fence suburbia that we're conditioned to accept as synonymous with being an adult'.
Bleak. Heartbroken, homeless and newly unemployed, Anna (Kate McLennan) returns to her family home in Melbourne where permanently sozzled Noni (Denise Scott) rules the roost.
Moonman. In this semi-autobiographical comedy, stand-up Lawrence Mooney plays a radio DJ and typical Aussie bloke with a passion for a party, who vows to change his ways and grow up to avoid losing the woman he loves – starting with a celebrity golf day challenge to raise money for homeless children.
Published: 27 Apr 2016
Recent News
What do you think?