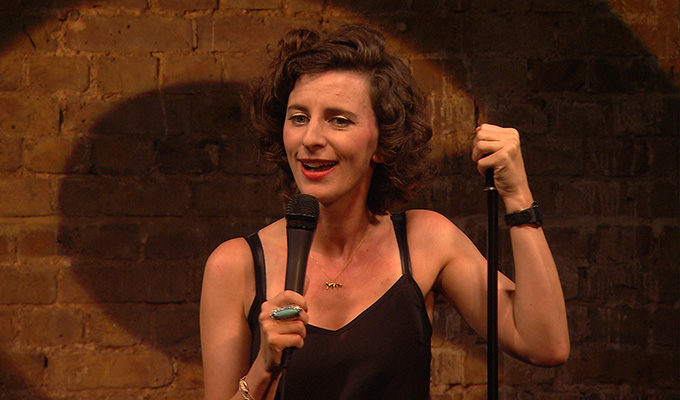 Comedians talk mental health
Ten comics have recorded stand-up sets about mental health issues to be broadcast on Comedy Central.
Felicity Ward, Tom Allen, Suzi Ruffell and Angela Barnes are among those talking about how they have handled anxiety.
The broadcaster has donated TV slots for the campaign, with the full videos posted online from today.
Ward said: 'I wanted to be involved in this campaign because I have anxiety, depression and an unpredictable bum hole [Irritable Bowel Syndrome]. I figure if I keep talking about it eventually people will feel sorry for me and give me lots of money. Also, Mind do great work and I'm hoping some of their goodwill will rub off on me.'
Edinburgh best newcomer Sofie Hagen added: 'There are two ways you can feel alone. There is the good alone which involves a duvet, some pizza, some more pizza, Comedy Central and no bra.
'And there is the bad alone, where you think the world is too much and no one else feels the same.
'I am supporting Mind because people need to know that a lot of people are struggling with something and we should all struggle together – with pizza.'
Other comedians taking part are Andrew Ryan, Ivo Graham, Caroline Mabey, Lou Sandrrs and Ben Target.
The videos, recorded at Headliners Comedy Club in Chiswick, West London, have gone online today.
The #PerformanceAnxiety campaign comes after Comedy Central chose Mind as its national charity partner.
Jill Offman, managing of Comedy Central UK, said: 'We asked our employees what issues they most wanted to help and mental health was the one everyone felt most passionately about. We are very lucky to have some fantastic comedians to support this partnership.'
And Mind's chief executive Mind said: 'The Comedy Central partnership will help us reach a point where anyone with a mental health problem feels able to ask for, and access, the help they need.'
The videos also hope to raise money for Mind, and you can donate £3 by texting STAGE to 70660.
Here are the videos:
Published: 18 Apr 2016
What do you think?