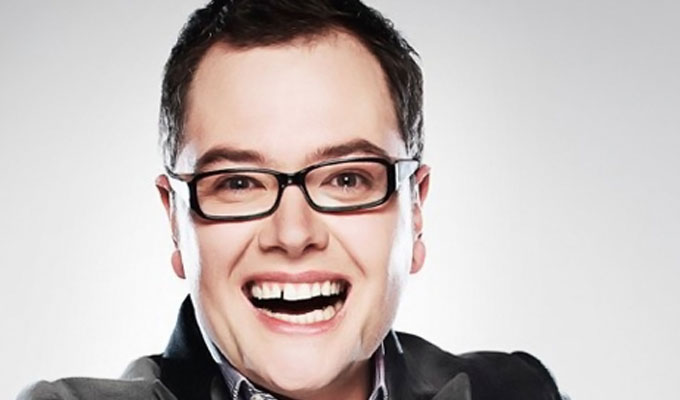 Alan Carr to host C4 game show
Alan Carr is set to host a new comedy game show for Channel 4.
The Chatty Man star will be recording an initial episode of Make Or Break next month.
It is part of the £5million 'golden handcuffs' deal Carr signed with the broadcaster to keep his chat show on air until the end of 2017.
At the time, a source said: 'Alan is so popular he will be doing way more than just Chatty Man over the next two years.'
Nothing is known about the new show, but fans have been invited to apply for free tickets to the recording of the pilot episode at the London Studios on May 1, with the promise of 'an amazing night of fun and laughter'.
Carr previously hosted the gameshow Celebrity Ding Dong, which ran for two series in 2008, where famous people took on members of the public, and in 2014 he hosted the talent show The Singer Takes It All – although neither format took off.
Channel 4 moved Chatty Man to Thursday nights for this series to avoid a clash with Graham Norton on BBC One – but at a cost to ratings; with overnight audiences of around 700,000 – half a million down on the last run.
Published: 18 Apr 2016
What do you think?