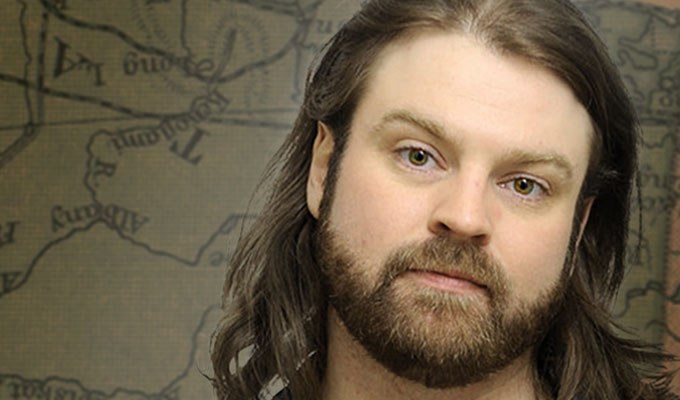 Glenn Wool goes 'pay what you want' at the Fringe
Glenn Wool is joining the 'pay what you want' movement at the Edinburgh Fringe.
The Canadian festival favourite is playing five nights at the newly refurbished Heroes @ The Hive venue, Chortle can report today as we exclusively publish the full line-up for all the Heroes rooms.
Several hit comedians from last year are also returning to the venue, including Spencer Jones and best newcomer nominee Adam Hess – despite approaches from the 'paid-for' operators
Ari Shaffir, host of Comedy Central's This Is Not Happening in the States, has also signed up to the 'pay what you want' model after a run at the Pleasance last year, while circuit favourite Pete Johansson also makes a return.
Under the model pioneered by the Heroes venues, punters can pay £5 for a guaranteed seat – whatever places are left are filled by people who pay nothing to get in, but are invited to make a voluntary contribution to the 'bucket' collection at the end.
As well as The Hive and Bob's Blunderbus, parked in Potterow, Heroes has also taken over the Dragonfly venue from the PBH Free Fringe this year.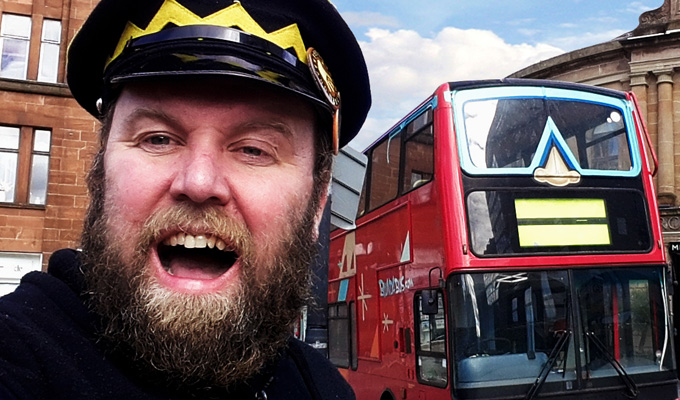 Promoter Bob Slayer, above, said: 'Back when we started this six years ago, I can clearly remember being told that I would never work in comedy again. I quickly pointed out that I hardly worked in comedy then.
'But crikey, when you feel the quality, you have to say that we have come a hell of a long way in a short space of time.
'All our hit shows from last year are back (despite them being courted by every other venue) and it is really amazing that so many wonderful performers want to come and hang out with us in August. I'm looking forward to another wonderful summer.'
• Bob Slayer's open letter to Karen Koren of the Gilded Balloon.
Here is the full Heroes schedule.
Heroes @ Hive Cave
12:50: Adam Larter
14:00: Matthew Highton
15:00: Marny Godden
16:10: Adam Hess
17:20: Pete Johansson
18:30: Ari Shaffir
19:40: Paul Currie
20:50: Spencer Jones
22:00: Glenn Wool: 7th-11th; Further Ted compilation show: 16th, 17th, 22nd, 23rd and 24th; This is Not Happening: 18th and 25th
Heroes @ Hive Bunka
13:00: Candi Gigi
14:10: Ali Brice
15:10: Beth Vyse
16:20: Ed Aczel
17:30: Pat Cahill
18:40: Joz Norris
19:50: Tim Renkow
21:00: Mat Ewins
Heroes @ BlundaBus
14:00: How To Drive A Bus (13th to 17th)
15:15: Grainne Mcguire: What Has the News Done For Me?
16:30: Grace the Former Child / Daddy & Robin / Depresstival / Becky Walker / Kat Bond
17:45: Luca Cupani
19:00: Phil Kay / ComedyOpoly
20:15: Desiree Burch
21:30: David Quirk
22:45: Bob Slayer
00:00: NeverMind The BusStops til 3am
Heroes @ Dragonfly
14:00: Rousha Browning
15:00: Thom: Foolery with Thom Tuck
16:00: Sam & Tom
17:00: Joe Davies
18:00: Michael Brunstrom / Norman Lovett
19:10: Aidan Killian
20:20: Madame Señorita
21:30: Gabriel Ebulue
22:30: The Establishment
23:40: Jason Neale
Published: 13 Apr 2016
Recent News
What do you think?