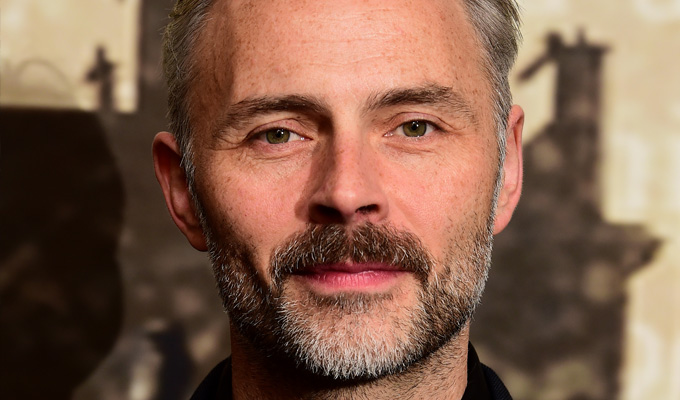 Who's in the Porridge remake?
The full cast has been announced for the reboot of Porridge, including Catastrophe's Mark Bonnar as a wily Scottish prison guard.
Kevin Bishop let slip last weekend that he would be playing Nigel Fletcher - the grandson of Ronnie Barker's Norman Stanley Fletcher - via an Instagram post.
Now the rest of the cast has been revealed by the BBC, with Dave Hill – who played Bert Atkinson in EastEnders – as Fletch's cellmate Joe Lotterby and Ralph Ineson – Finchy in The Office – as prison bad boy Richie Weeks.
The new episode is written by the original series creators, Dick Clement and Ian La Frenais, as part of a 'landmark sitcom' season to air this summer.
Bishop, whose character finds himself inside following a cyber-crime, said: 'Dick and Ian have brought Porridge back to life again with a brilliant script and it is a genuine honour to be involved in a show that is iconic in so many ways.
'Ronnie Barker's character was one of the most loved in BBC history and the thought of stepping into his grandson's shoes fills me with both thrills and paralytic fear.'
Shane Allen, controller of BBC comedy commissioning, added: 'Dick and Ian are comedy writing royalty who have cleverly re-conceived the spirit of Porridge into a modern setting with new characters. Their endorsement of our sitcom season is a true blessing.'
Also joining the cast of Porridge are Dominic Coleman as Officer Braithwaite; Harman Singh as Aziz; Jason Barnett as Shel; and stand-up Ricky Grover as Scudds.
It will be produced by Richard Webb, who made Stewart Lee's Comedy Vehicle, directed by Dominic Brigstocke, whose credits include Tracey Ullman's Show and I'm Alan Partridge, and executive produced by Gregor Sharp (Count Arthur Strong).
Other shows being rebooted as part of the sitcom season include Hancock's Half Hour, Steptoe and Son and In Sickness And In Health, whose casts were announced earlier this week. The cast of a remake of Are You Being Served? has also been revealed
Published: 31 Mar 2016
What do you think?