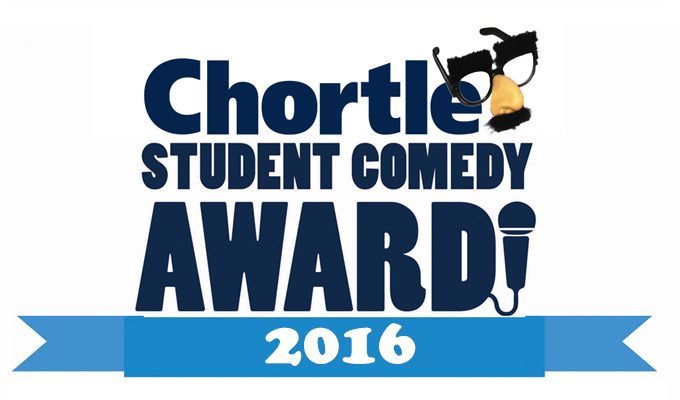 Student award: Final People's Choice heat
Voting has now opened for the People's Choice award for the final leg of the Chortle Student Comedy award.
The heat, in Leeds, was won by Caitlin Powell, a York history of art student, who describes her comedy as 'sardonic observational humour, full of rants about modern life'.
Here is some of her set:

Now you can choose which of the other acts will go forward to a second vote to fill the two People's Choice places in the semi-finals. Polls close at midnight on Friday.
The last vote, for the Cardiff heat, was  won by Jamie D'Souza, with his remix of the Blue Peter Theme.
This is the current state of play:
Heat winners
Automatically in the semi-finals
Caitlin Powell (Leeds)
Jude Meyer (Cardiff)
Rachel Slater (Manchester)
Eric Rushton (Warwick)
Tom Gidman (Bristol)
Michael Odewale (Brighton)
Sean Gilbody (Southampton)
Lizzy Mansfield (Oxford)
Roya Shadmand (London)
Adam Mastroianni (Lincoln)
Hannah Rodgers (St Andrews)
James McIntosh (Glasgow)
People's choice winners
These will all go through to a second vote to determine who gets to the semis

Voting now on (Leeds)
Jamie D'Souza(Cardiff)
Stephen Ryan (Manchester)
Chris Harris (Warwick)
Morgan Rees (Bristol)
Maddy Joy Willis (Brighton)
Philip Archer Lock (Southampton)
Yaseen Kader (Oxford)
Mary O'Connell (London)
Brian Morton (Lincoln)
Cody Dahler (St Andrews)
Chris Riley (Glasgow)
Published: 23 Mar 2016
What do you think?