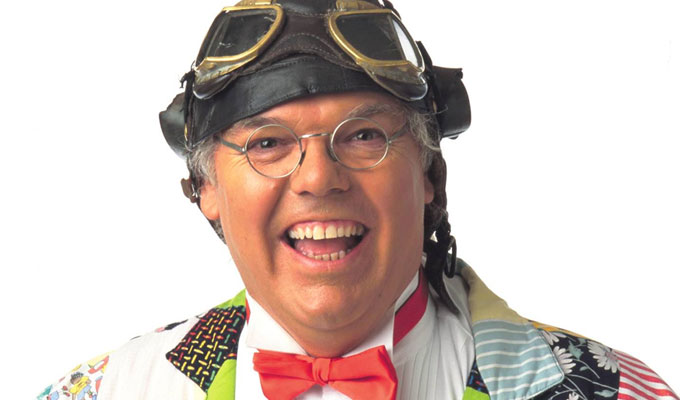 Another venue bans Chubby Brown
Roy Chubby Brown has been banned from a second venue for fear his comedy is 'inappropriate' from a council-run venue.
He had been due to play Egremont Market Hall in Cumbria in October – but town councillors have this week pulled the plug on the gig.
More than 250 fans had already bought tickets for the gig, prompting Brown's manager to demand the council pay £7,000 to cover the refunds and the cost of posters and flyers.
He also claimed the council had discriminated against Brown – saying he was no worse than the cheeky humour of Chris Ramsey.
'There is no other explanation for this decision,' he told local website RAAI. 'Comedian Chris Ramsey is to star at the Market Hall on April 15 with his All Grown Up show, which is also blue. Why have the council only targeted my client?'
The ban came from a vote called by councillor Sam Pollen, who said 'People have asked me if it is appropriate in a family centre. It is adult humour, and it is offensive to many adults too.'
The debate was tied, with four councillors for and four against, leading to a chairman's casting vote.
However, almost 300 people have signed a petition calling on the council to reverse the ban.
Earlier this month Ashfield District Council in Nottinghamshire also banned a planned performance by Chubby Brown. Then his defence was that he was no worse than Jimmy Carr. More than 500 people have signed a petition for that decision to be overturned.
Published: 19 Mar 2016
What do you think?