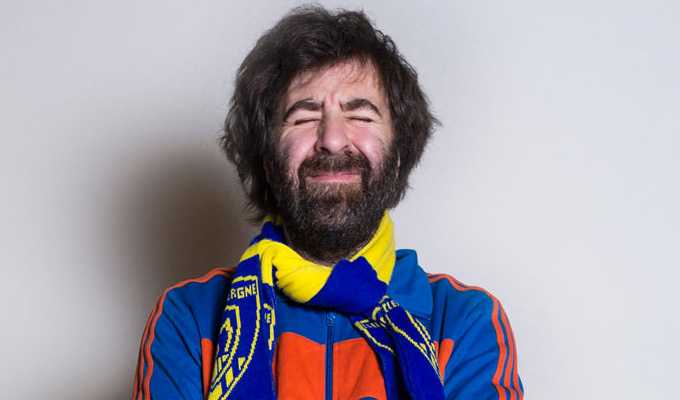 Third kids' book for David O'Doherty
David O'Doherty is to publish a third children's book in his Danger is Everywhere series.
Puffin has bought the third title, Danger Really Is Everywhere: School Of Danger, which again will be illustrated by Chris Judge.
It follows 2014's Danger Is Everywhere and last year's Danger Is Still Everywhere, which are also published by Puffin.
The third book involves Doctor Noel Zone, a professional 'dangerologist', joining the staff of a school.
O'Doherty said: 'Dangerologist Doctor Noel Zone, a man who regularly confuses my barbecue for a volcano, has really done it this time. He's going undercover at the local school where, in addition to his job of making lunch, he plans to investigate whether any of the staff are vampires or robots, and to find out who has been stealing all the bikes.'
The book will be published on September 29, priced £7.99.
O'Doherty has also previously written the spoofs 100 Facts About Sharks and 100 Facts about Pandas with Claudia O'Doherty (no relation) and Mike Ahern.
Published: 23 Feb 2016
What do you think?