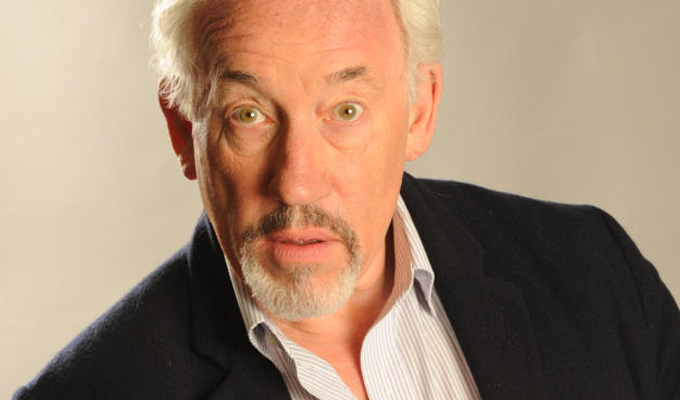 Radio 4 orders stately home sitcom
Simon Callow, Miles Jupp and Jane Horrocks are to star in a sitcom about the crumbling stately pile of an obscure 18th Century poet.
Plum House is written by Ben Cottam and Paul McKenna and based on the former's experience of working at Dove Cottage, Wordsworth's 'wonderfully out-of-touch' historical residence in Cumbria.
Tom Bell, Pearce Quigley and Louise Ford co-star in the six-part Radio 4 show, which will air from June 15 in an 11.30am slot. It follows a successful pilot in 2014.
Kevin Eldon, Darren Boyd and Roger Allam will also guest star in the series.
Callow is Peter Knight, curator of Plum House, former dwelling of poet and artist George Pudding, with Jupp as Julian, his fogeyish but megalomaniacal deputy. Horrocks is Maureen, running the giftshop and more concerned with turning a profit than preserving Pudding's legacy.
Bell is the supervisor trying to turn Plum House's fortunes around, while Ford plays the house's outreach officer and Quigley the exploited handyman.
'The mission statement of the place is to deal with as few customers as possible,' explains Paul Schlesinger, who is producing the series for Hat Trick Productions. '[Peter and Julian] are hugely into the life, work and history of this obscure poet. But it's an academic interest, they're not particularly practical about how to run the place.
'They're always trying to find money to stop the roof leaking, there's pressure to come up with commercial ideas that can bring in income. Maureen's not interested in anything about the history. She sells all these things with a Pudding theme that don't meet EU standards, like mouse mats and extra-large T-shirts'.
Pudding's poetry is 'pretty awful. And slightly clichéd. You get a real sense of the history of the place and him but it's just texture, it doesn't really provide stories.'
Storylines include Boyd as a method actor who arrives to portray Pudding as a 'Cumbrian Poldark' in a  TV series; Eldon as an unannounced mystery guest who they suspect has come from trust headquarters; and Allam as Peter's 'rather priggish academic rival'.
Cottam began his comedy career writing in-house at the BBC and has contributed to the hidden camera show Off Their Rockers, while McKenna co-wrote Comedy Central's Brotherhood with Patrick Carr.
Plum House is only the latest comedy role for Callow, who recently played a Syd Barrett-Type 'lost' member of Thotch in The Life of Rock with Brian Pern and stars as an incorrigible pensioner in Gold's forthcoming sitcom, The Rebel.
- by Jay Richardson
Published: 19 Feb 2016