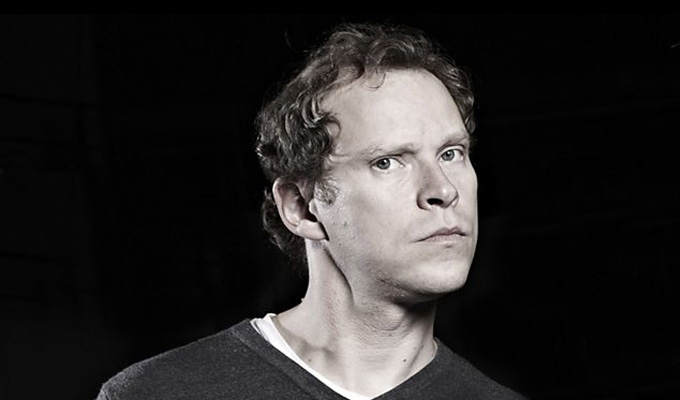 Aired at last, the comedy dropped after terror attacks
The Radio 2 comedy pulled in the wake of the Paris terror attacks will finally be aired this week.
Set before the First War, The King's Men features a scene in which a series of explosions are heard throughout London.
It had been due to air as part of the broadcaster's Comedy Showcase strand in November, just days after the co-ordinated terrorist attacks which killed 130 people in the French capital. The episode, a pilot, was pulled from the schedules at the last minute, with the BBC saying: 'The content and tone are not appropriate at this time.'
Now it has been rescheduled to air at 10pm on Tuesday; although it was made available on iPlayer on its original air date.
Set in 1909, the pilot features a new spy, played by impressionist Terry Mynott, and his more experienced partner, played by Robert Webb (pictured), being told to be 'on the lookout for anything suspicious'. But when they hear explosions in the background, they are dismissed as 'just normal domestic disturbances'.
The show, which Mynott wrote with Toast of London and Father Ted co-creator Arthur Mathews, also features Alex MacQueen, Katy Wix, Ophelia Lovibond, Nick Mohammed and Ellie White.
Mathews said: 'I've been a fan of Terry since I first saw The Mimic. I met him doing Toast Of London last year and he asked me to get involved in the project. We both have an interest in history, and the Edwardian era seemed a fruitful period. It was great to work with such a wonderfully talented cast too.'
Mynott says: 'I've always adored radio, I grew up listening to Round The Horn and The Goons so this has been such a brilliant process getting the chance to write and perform new comedy for Radio 2. Arthur Mathews is an exceptional writer and what a brilliant cast this has attracted, a dream project.'
Published: 31 Jan 2016
Recent News
What do you think?