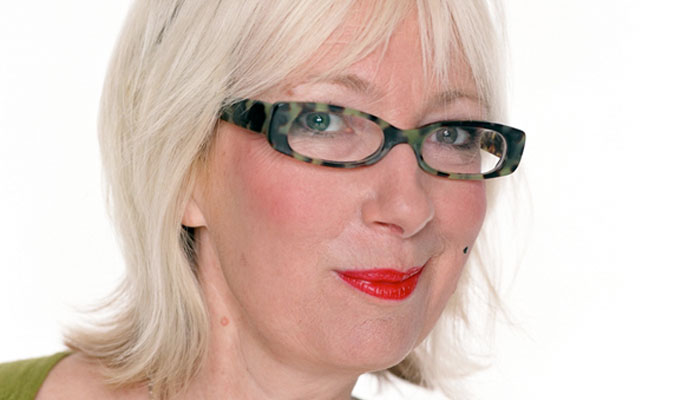 Radio 4 renews Jenny Eclair's Little Lifetimes
Radio 4 has commissioned a third series of Little Lifetimes monologues from Jenny Eclair.
Another four episodes are to be recorded this year, for likely broadcast in late autumn.
Previous shows have featured actresses such as Samantha Spiro Sarah Hadland and Susie Blake, with one script praised by the Radio Times as an 'exquisitely crafted piece of work'.
Eclair told Chortle: 'I'm delighted to be writing another series of these 15-minute monologues - mostly because I get to hear my words performed by some of this country's best actresses.'
Casting has not yet been announced, but the comedian added: 'There are still lots more top names on my wish list and hopefully I'll be able to snare a few of them in this year.'
The new series will be produced for the BBC by Sally Avens, who also worked on the previous two runs.
Meanwhile, Eclair resumes her stand-up tour, How To Be a Middle Aged Woman (Without Going Insane), in Epsom on February 5. <a href="https://www.chortle.co.uk/shows/tour/j/23476/jenny_eclair%3A_how_to_be_a_middle_aged_woman_(and_not_go_insane)">Dates</a>
Published: 20 Jan 2016
What do you think?