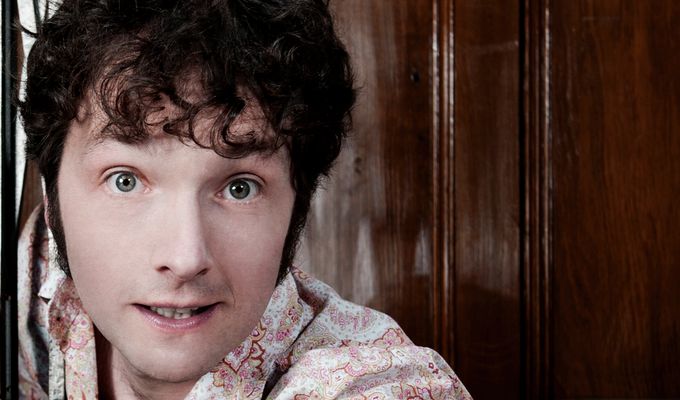 Chris Addison joins the Royal Opera
Chris Addison is to become an opera star.
The comedian is to appear in the Royal Opera's new production of the French opera L'Étoile at Covent Garden.
His comic role, Smith, has been newly created by director Mariame Clément to provide a stereotypically English commentary on the opera's absurdist events.
The 1877 opera by Emmanuel Chabrier is described as an 'anarchically comic fairytale in which 1,001 Arabian Nights meets Monty Python'.
Addison said: 'I am stupidly excited to be appearing at Covent Garden in L'Étoile, a production which combines two of my great loves: insanely beautiful opera and deep, joyful silliness.
'I had assumed that Mariame Clément had cast me on the basis of my "certainly unique and borderline terrifying" (The Wiltshire Times) interpretation of The Queen of The Night at the 2003 Chippenham's Got Talent quarter-final, but both claim not to be aware of it.
'Whatever, it's a pleasure and a privilege to be getting to share a stage with such a talented cast. Not least as I now don't have to buy a ticket.'
Double Perrier nominee Addison is known for playing Oliver Reeder in The Thick Of It and went on to be an executive producer of its US spin-off Veep.
He will be appearing at the Royal Opera House on February 1, 3,6, 15, 18, 20 and 24.
It is the company's first production of the three-act opera, which will be conducted by Mark Elder.
Published: 5 Jan 2016
Recent News
What do you think?