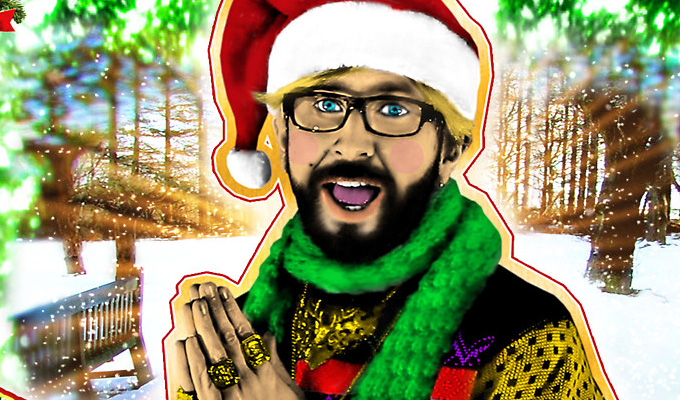 'Everybody loves nog!'
The Beef And Dairy Network Podcast
A wonderfully deadpan podcast for those involved or interested in the production of beef animals and dairy herds, delivered with all the single-issue earnestness of specialist publications. It's the work of Welsh comedy writer Benjamin Partridge and comic Mike Wozniak, and is in the tradition of On The Hour. Listen to all five quarter-hour episodes here, culminating in an interview with 'modern comedian' Dustin France, in the wake of his disastrous performance at the British Beef Council Annual Dinner and Barn Dance.
The Parapod
This weekly podcast of all things supernatural returns after a six-week break for a two-part special in which comedians Ray Peacock, the unlikely voice of reason, and Barry Dodds, an avid ghost hunter, spend the night in 30 East Drive, Pontefract, a suburban house said to be haunted by one of the most violent poltergeists in the world. Part one was released earlier this week, part two is out today. Website.
Limmy's Show
The first season of the sketch show from Brian Limond, which originally aired on BBC Two Scotland in 2010 has landed on Netflix this week, introducing the likes of ex-junkie Jacqueline McCafferty and fantasy role-player Falconhoof. Never networked South of the Border, here's a chance for English viewers to catch up…
Christmas Channel Hopping with Lunge Dolphin
Lunge Dolphin, an ageing action hero, makes a series of TV appearances on everything from his own cooking show, a home shopping network and even an animated series in this fun online sketch show. It's the creation of Greig Johnson,and remember 'Everybody likes nog'.
Alan Davis: As Yet Untitled
An early chance to view the Christmas special of the round-table discussion show before it's broadcast on Dave on Tuesday. The guests with suitably festive yarns are Jason Manford, Jo Joyner, Joe Lycett and the Reverend Richard Coles. Watch the full episode here – or our exclusive preview:

Ken Dodd's Happiness
In the vintage corner this week, an Arena tribute to Ken Dodd, featuring clips of his early performances and footage of him on tour in recent times. It originally aired in 2003, but has just been repeated on iPlayer, which means you have another chance to view it here.
Published: 19 Dec 2015
Recent News
What do you think?