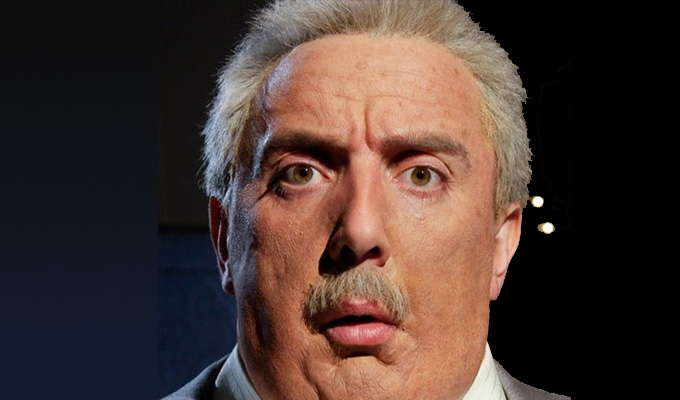 Brian Butterfield sitcom in the works
Peter Serafinowicz is working on a sitcom based around his character Brian Butterfield.
The BBC has commissioned him and his writer brother James to come up with two scripts involving the incompetent businessman.
The pair have been working on ideas for the character for years, with a film stuck in development since 2011.
But in a new interview with The Onion's AV Club, Peter said that the possible series has taken a small step closer to the screen.
'We've been trying to do a Butterfield sitcom for years, and our joke was that by the time it happened I wouldn't need any makeup,' he said.
'However, we've been commissioned by the BBC to write two scripts, and we're performing one in front of an audience next month. I'll be in full makeup for that. It'll be nice to get back inside him again.'
The character first appeared in The Peter Serafinowicz Show in 2007, based on the frontman of a real advertisement for an accident claim company.
However, the BBC said it was 'too early' to confirm any plans. A spokesman said: 'We don't have anything to say at the moment.'
Published: 15 Dec 2015
Recent News
What do you think?