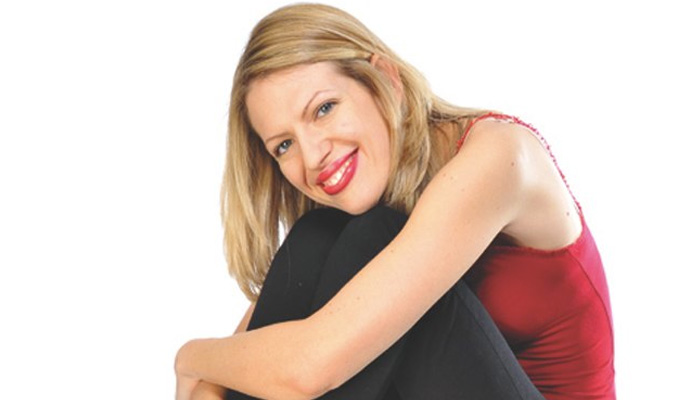 Is comedy sexist, racist and classist?
Stand-up Catie Wilkins is directing her first film, about sexism, racism and class prejudice in comedy.
Finding The Funny features comics Tiff Stevenson, Richard Herring, Janey Godley, Brendon Burns, Ava Vidal, Nish Kumar, Grainne Maguire, Andrew Watts, Suzi Ruffell and former stand-up Christina Martin.
The film explores whether bookers, reviewers, commissioners and audiences are prejudiced against women, ethnic minorities and acts from less privileged backgrounds and also features interviews with comedy industry insiders.
Challenging the notion that comedy is a meritocracy, the documentary asks whether 'hidden agendas and positive or negative discrimination' by comedy 'gatekeepers' are preventing a diverse range of talent breaking through.
Wilkins told Chortle: 'From a sociological point of view, it's quite interesting. Comedy is one of the last places where audiences and non-PC comedians might feel quite comfortable saying things that are supposedly unsayable. It's one of the last places of genuine freedom but it's also a little insight into how we're doing as a society.'
Interspersing interviews and gig footage shot in London and at the Edinburgh Fringe with archive clips, the short will screen at festivals in the first half of next year. Produced by Nidhi Gupta for Busy Doctor Films, it is intended as a taster to secure funding for a feature-length documentary.
Wilkins stressed that she entered the project with an open mind about the industry, saying that she doesn't intend to 'oversimplify', adding: 'We've only scratched the surface so far'.
A successful children's author who has performed less stand-up in recent years, Wilkins cites the disparity in her experience between London's open mic circuit, when it's '40-50 per cent women … to when I started getting paid, I'd be the only woman on the bill. So women definitely drop off and there are various factors that could be responsible for that.'
One comic in the film talks about two circuits, dividing audiences between comedy-savvy 'nerds' and 'the more drunk, lairy, big night out circuit' where regional differences are more marked and minority acts are more likely to experience resistance.
'One of the things that's come up a lot is audience prejudice' says Wilkins. 'We had one example where the compere said "the next act's a woman" and the crowd booed but she went on and stormed it. So the prejudices are confounded. But obviously it's extremely difficult to turn boos into laughs.'
Of her own career, Wilkins discloses that she's experienced 'all the minor ones, all the classics… people assuming you're the girlfriend when you turn up in the green room. Or people coming up to you afterwards and saying "I thought you'd be rubbish because I hate women normally but you were funny".
'I almost dropped the question "have you ever been dropped from a gig based on your race or gender?' because I thought "no one's going to know", [bookers] usually know the right lie to cover it.
'But there were so many examples where people were quite blatant. One person was dropped from a gig, supporting someone they loved, when the venue rang their agent and said "it's the first night, we don't want to take any chances". So they unbooked, based on gender. And these are just the ones we know about.'
Writing on his blog, Wilkins' husband Richard Herring, joked: 'My busy first week of December came to an end with a gig being filmed for a documentary about whether comedy is a level playing field. It isn't. I only got the job because I am sleeping with the director. And when my wife finds out she's going to be furious. No, it's OK. I just checked. The director is my wife. It's the perfect crime.'
Finding The Funny is Wilkins' first film behind the camera but she is currently also adapting a British teen script for Matador Films.
-by Jay Richardson
Published: 10 Dec 2015