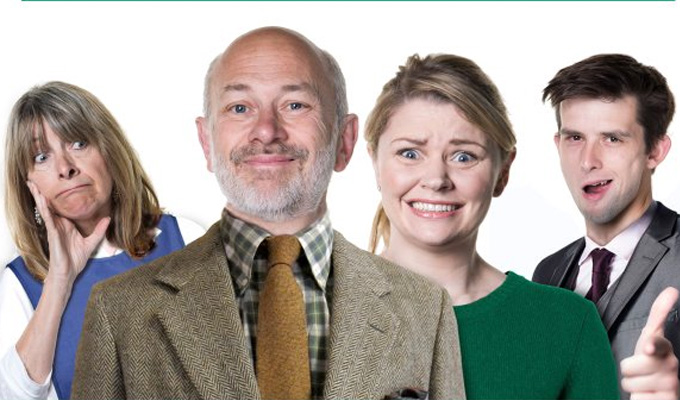 BBC drops 'terrorist-y' comedy
The BBC has pulled a comedy show from its schedules because of fears over its plot involving a terrorist suspect.
The last episode of the Lentil Sorters, a sitcom set in the fictional Office of Local and National Statistics, had been due to air on Radio 4 at 11.30am this morning.
However, BBC bosses dropped it from the schedules at the last minute amid fears the storyline was insensitive on the day the Commons debates air strikes on ISIS targets in Syria.
The plot of the planned episode The Lentil Sorters, written by Jack Bernhardt, involved a terrorist subject. The character Daniel, played by comedian Kieran Hodgson, wanted his house raided and him arrested, while the more cautious Audrey, played by Rebekah Staton, wanted defend his human rights.
Producer David Tyler from Pozzitive, tweeted: 'We had to hold the last #LentilSorters at 11.30 today - it was a bit "terrorist-y".
'The plot was about a terrorist suspect - Daniel wanted to bomb him, Audrey to preserve his human rights. So we and the Beeb decided not to play it; too fruity, today of all days. Sorry folks.'
The episode - which also starred Vincent Franklin and Julia Deakin – was replaced by Barry Cryer at 80, a gala show celebrating the veteran comic's career, which originally aired in October,
Last month, Radio 2 dropped its pre-First World War spy sitcom The King's Men, since it involved bombs in London.
Published: 2 Dec 2015
What do you think?