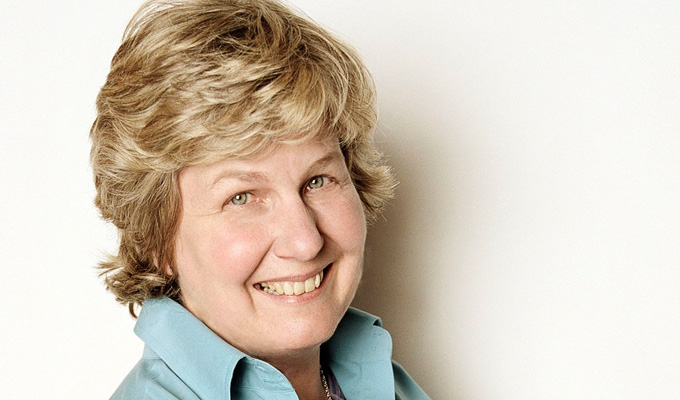 Sandi Toksvig: Death threats forced me into hiding
Sandi Toksvig has revealed that she got 'quite a lot of death threats' which forced her into hiding when she came out as gay.
The comedian and broadcaster told Radio 4's Desert Island Discs that she 'went through some very dark times' before coming to realise her sexuality.
And while those close to her fully accepted her as a lesbian, others did not – especially when her orientation became public.
Toksvig, who will take over from Stephen Fry as the host of QI from the next series, has said she believed she was the only gay woman in public life when she came out in September 1994.
And on Radio 4 today she recalls the 'genuinely frightening' aftermath of revealing her sexuality in a Sunday Times interview she conducted in order to avoid being outed by the tabloids.
'The tabloid press went a bit crazy and whipped up a little bit of a media storm,' she told presenter Kirsty Young. 'They usually pass very quickly, but when you're in the middle of them, they're frightening,.
'We got quite a lot of death threats at the time. And we had to go into hiding - we were in hiding for about two weeks and of course during that time, I was terrified that I had done a terrible thing to my children, I would give my life for my three children. It was truly, genuinely frightening.'
She said that as a younger woman coming to discover her sexuality: 'I went through some very dark times. People say, "When did you decide you were gay?" and you think, "When did you decide you were heterosexual?" It's not a decision, it's something you gradually begin to realise about yourself.'
However she said that when she came out to her Danish foreign correspondent father and BBC studio manager mother in the 1980s, 'I didn't have a problem. Society seemed to have a problem. None of my friends didn't have a problem, my family didn't have a problem.'
Toksvig and wife Debbie entered into a civil partnership in 2007. They married last year, and she said that their song was the country and western hit What's A Guy Gotta Do by Joe Nichols.
The broadcaster chose the very practical Ashley Book Of Knots by Clifford W. Ashley for the book she would take to the desert island, and 'an endless supply of the Daily Mail' as her luxury item because 'at some point, I'm going to need to go to the loo'.
Desert Island Discs airs at 11.15am today on Radio 4.
Published: 29 Nov 2015
Recent News
What do you think?