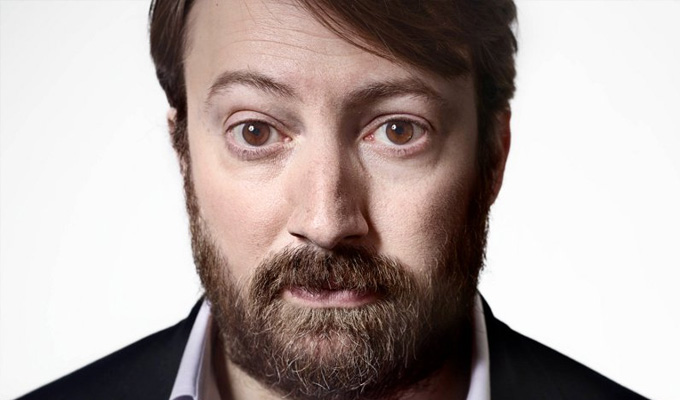 BBC picks up Ben Elton's Shakespeare comedy
The BBC has commissioned Ben Elton's Shakespeare sitcom Upstart Crow, starring David Mitchell as the Bard, for a full series.
Filming on the six-part BBC Two comedy begins in London this January following a successful pilot that was shot earlier this year.
Other casting is still to be confirmed, but April's try-out episode, which was never intended for broadcast, featured Mel Giedroyc, Beattie Edmondson, Mark Heap and Spencer Jones.
The studio sitcom is an in-house production for the BBC and forms part of the corporation's 2016 Shakespeare Season, commemorating 400 years since the playwright's death.
The premise focusses on the middle-class scribe's efforts to break into the upper classes and his home life with his wife Anne and stroppy teenage daughter Susanna, while the dialogue is written in a Shakespearean-inflected form of modern-day English.
Matt Lipsey, whose credits include Little Britain, Man Down, Psychoville, Big School and This Is Jinsy, will direct. The producers are Elton, Gareth Edwards and Myfanwy Moore.
Other highlights in the BBC's upcoming Shakespeare Season include a Russell T Davies-scripted production of Midsummer Night's Dream, with a cast including Matt Lucas, Richard Wilson, Bernard Cribbins, Javone Prince, Maxine Peake, John Hannah and Elaine Page.
Elton previously brought the Elizabethan period to life in the second series of Blackadder.
Upstart Crow is his first BBC commission since 2013's poorly received sitcom The Wright Way, which also featured Edmondson, and followed his cancelled Australian TV flop Live From Planet Earth.
Mitchell previously appeared in the BBC's 2005 modern-day adaptation of Shakespeare's The Taming Of The Shrew by Sally Wainwright, playing Katherine's hapless secretary, and has also played Paroles and the King in productions of All's Well That Ends Well.
The phrase 'Upstart Crow' derives from a 1592 pamphlet credited to playwright Robert Greene, which caused a stir for being critical of other playwrights. The comment in Groats-worth of Witte, about an 'upstart crow beautified with our feathers' is generally accepted as a reference to Shakespeare, who is criticised as an actor who has the temerity to write plays.
The BBC commission follows the release of the Shakespeare-based comedy film Bill, by the Horrible Histories team, earlier this year.
-by Jay Richardson
Published: 23 Nov 2015
Recent News
What do you think?