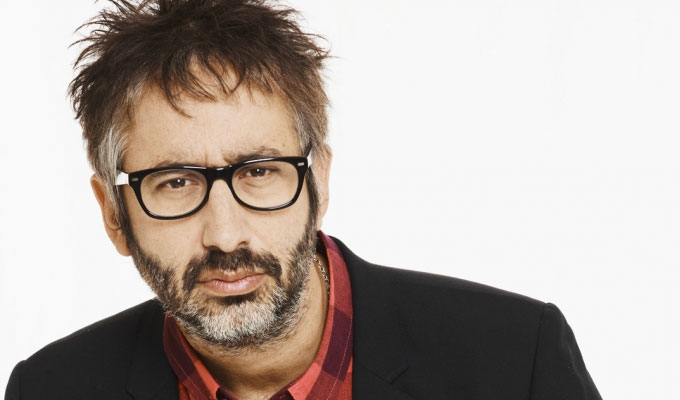 David Baddiel to write another children's book
David Baddiel is to write a third children's novel – about a boy who reincarnates as different animals.
The book, provisionally titled Annie Malcolm, comes after the success of The Parent Agency, about a parallel world in which children are allowed to choose their parents, and The Person Controller, about a games device that can influence other people.
He told an audience at the Chortle Comedy Book Festival yesterday that he had already started writing the book.'
'I had a two book deal and they sold well.' he said. 'The publishing company put a lot of pressure on me to write more as they didn't want the audience to grow up [before the next one comes out]. I didn't want to do that unless I had a idea, though… and then I had one.
'It's about a boy who doesn't like animals, but then by some magic he turns into different animals, and he has to get back into being a human using the skills of that animal.'
He also admitted: 'I've written books about boys named Barry and Malcolm.. they are very unusual names for children.'
Baddiel added that he wants to return to the world of adult books, too – explaining that although he relished the challenging of expressing complex emotions in a language youngsters would understand 'I slightly miss the rest of my vocabulary.'
The Chortle Comedy Book Festival continues from 3.30pm to 10pm today, with guests including Phill Jupitus, Nicholas Parsons, Sara Pascoe, Helen Lederer and The Story Beast. Details
Published: 8 Nov 2015
What do you think?