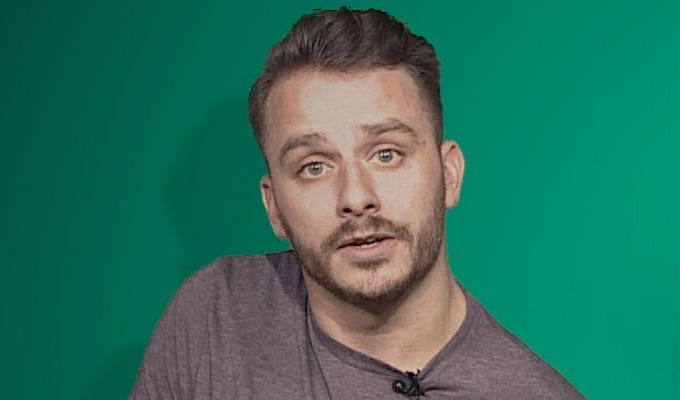 Dapper Laughs: I'm a feminist
Dapper Laughs has claimed he's a feminist.
And he says he didn't realise how much harassment women were subjected to, until the media storm over his own conduct.
In several of his online videos he filmed himself yelling sexual comments at women in the street or from his car as he drives past.
One of his tweets said that he was so annoyed with his girlfriend that he's gonna 'pull out his Chris Brown moves', referring to the rapper who assaulted his girlfriend Rihanna.
And his chat-up lines included: 'Just show her your penis. If she cries, she's just playing hard to get.'
But now the 'geezer' – real name Daniel O'Reilly – has told women's rights campaigner Caroline Criado-Perez that he considers himself a feminist.
In an interview for On Demand News, he said: 'If you ask me if I consider myself a feminist then I'd say yeah, equal rights.'
And talking of what he learned about the backlash to his laddish comedy, he said: 'The big one for me is I didn't realise – and I'm probably going to sound a bit I dunno - I didn't realise how much women have to deal with sexual advances and sexual harassment on just an average day-to-day basis
Getting a little tongue-tied, he added: 'I didn't learn… I'd hate to say I was naive to it but I didn't know how much of a problem it was until my content about it, that I was trying to take the mick out of men being like it. Until it come under so much fire I was like "really is it this bad?". I matured from it. I learned from it.'
Criado-Perez was awarded the OBE in the Queen's Birthday Honours this year for her services to equality. He most high-profile campaign was go get a woman on the back on a British bank note, which attracted vitriolic abuse online.
Dapper Laughs's next gig is hosting the PRP awards for the porn industry in London tomorrow night.
Here is the interview:
And this, apparently, is what a feminist looks like:
Published: 4 Nov 2015
Recent News
What do you think?